As you are aware that 5paisa provides a Debit Funding facility, where if you buy any shares in the cash segment and create a debit, you only need to pay 25%-30% (Depending on the script category) of the total buying and the balance is funded by 5paisa.

What is Debit Funding?

Debit Funding facility (also popularly known as MTF) is offered by 5paisa to customers, who opt for it, to buy stocks in delivery with the minimum required margin. It is buying stocks by partly putting your own money and rest being funded by 5paisa. This allows you to buy a larger quantity of the delivery stock. With this new facility in place, you can now carry delivery positions for a longer period by pledging those stocks by paying only 25%-30% of Securities Value (margin amount), instead of an entire value of securities.

Until now, we were funding any debit that was greater than Rs 25,000, but now on we fund for debit more than Rs 5,000. Which means, if you are purchasing shares worth Rs 20,000, you need not have the entire amount. You can do that by having just Rs 5,000 as your debit and reap the benefit of a higher return on your capital.

For instance, if you take delivery of Rs. 400,000/- value of stock, you need to pay only around Rs. 100,000/-. The balance will be funded by 5paisa Capital. Interest will be charged on the funded balance @ 0.06% per day.

Availing the Debit Funding Facility is pretty simple. Once you purchase the Debit Funding (MTF) approved stocks (
Click Here
to see Debit Funding (MTF) approved script list), you can pledge those stocks within 24 hours of Purchase. If you forget then the positions will get squared off within 7 days. Funding is only done on debit created from purchase of shares. Debit arising out of trading loss or derivative is not funded.
Step 1: Check the link "Debit Funding" in the margin section of app.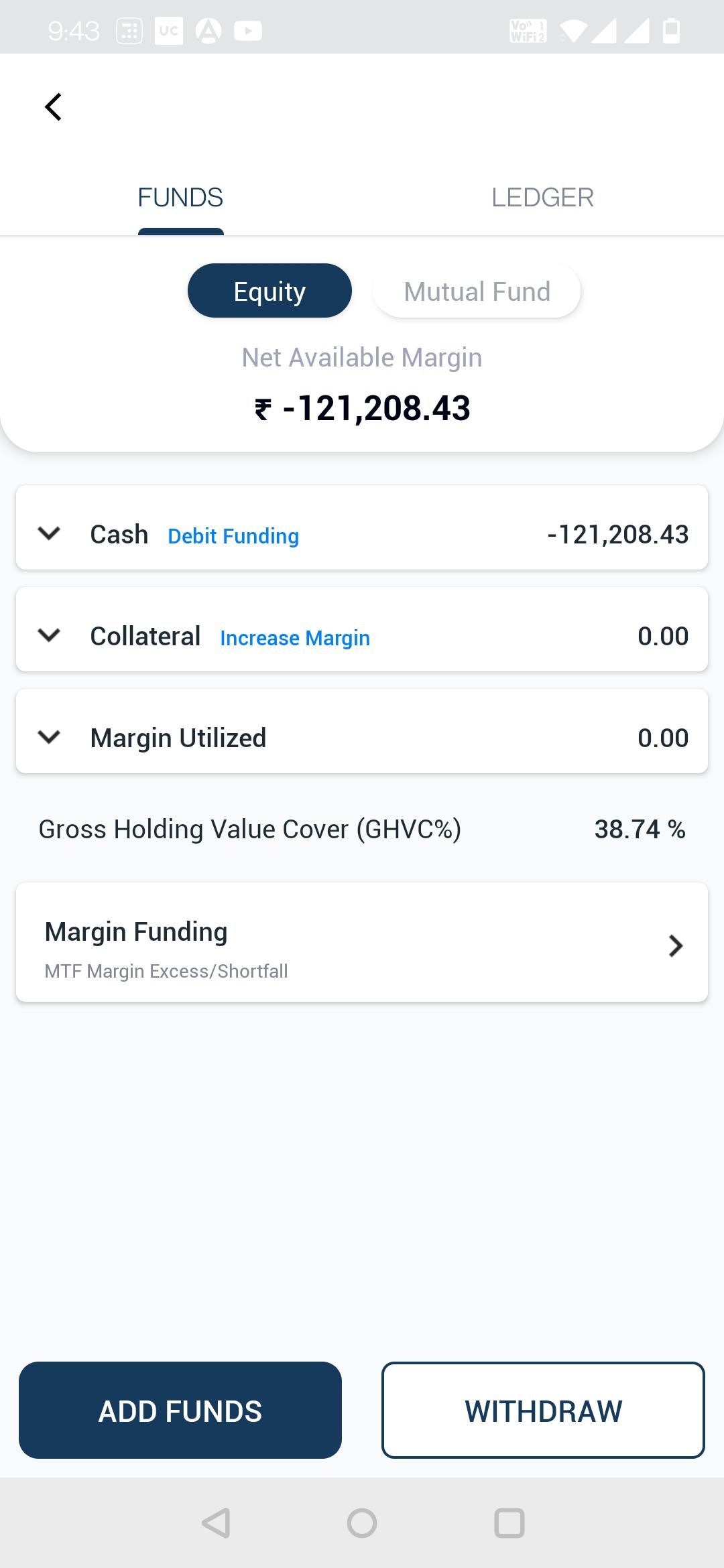 Step 2: Click on the button "Pledge for Margin" in the holding page.

Step 3: Select stocks for pledging and click.

Step 4: go to your email and check an email you must have got from CDSL.
Step 5: click on the link in email and you will be redirected to CDSL page.


Step 6: enter PAN No and OTP for authorization.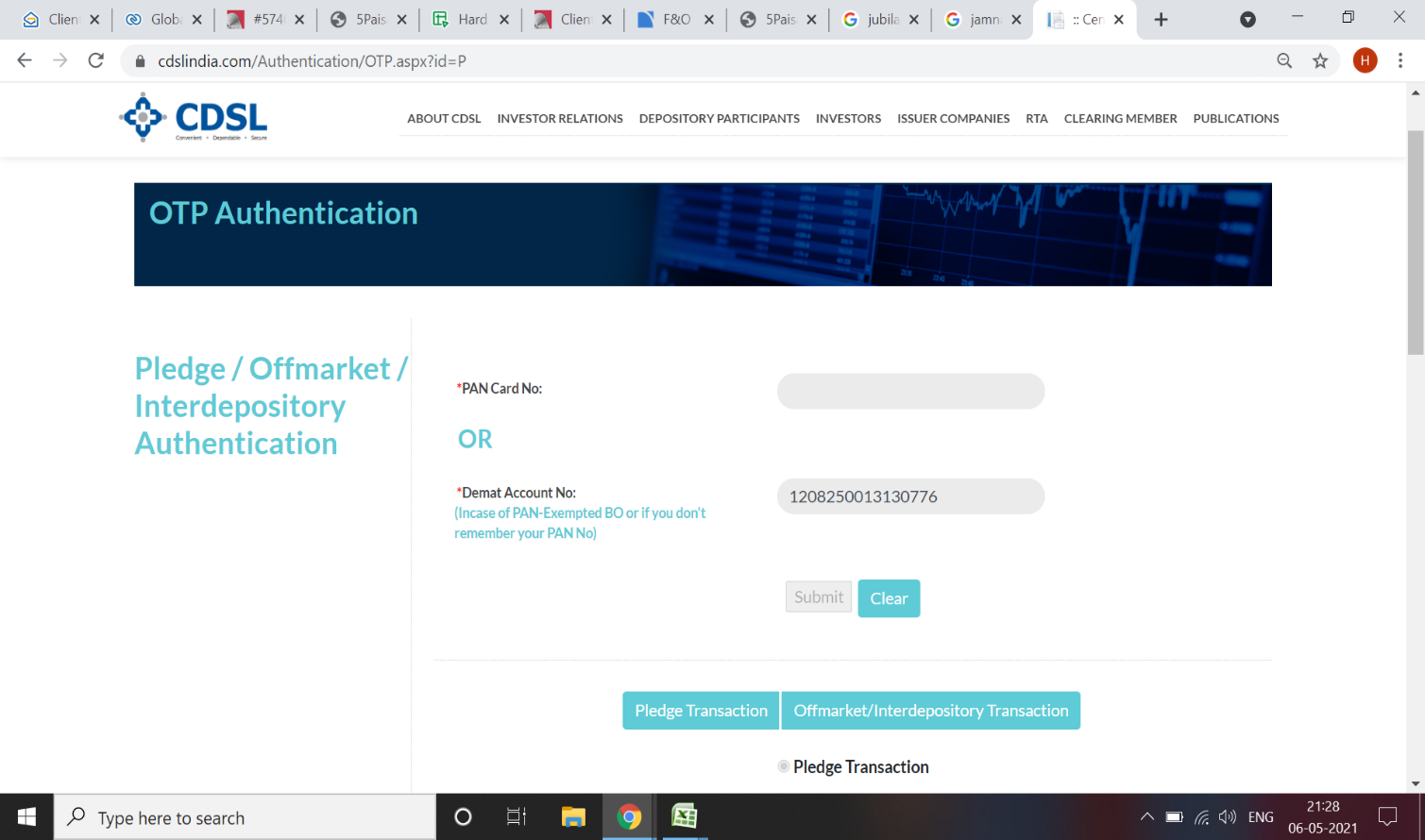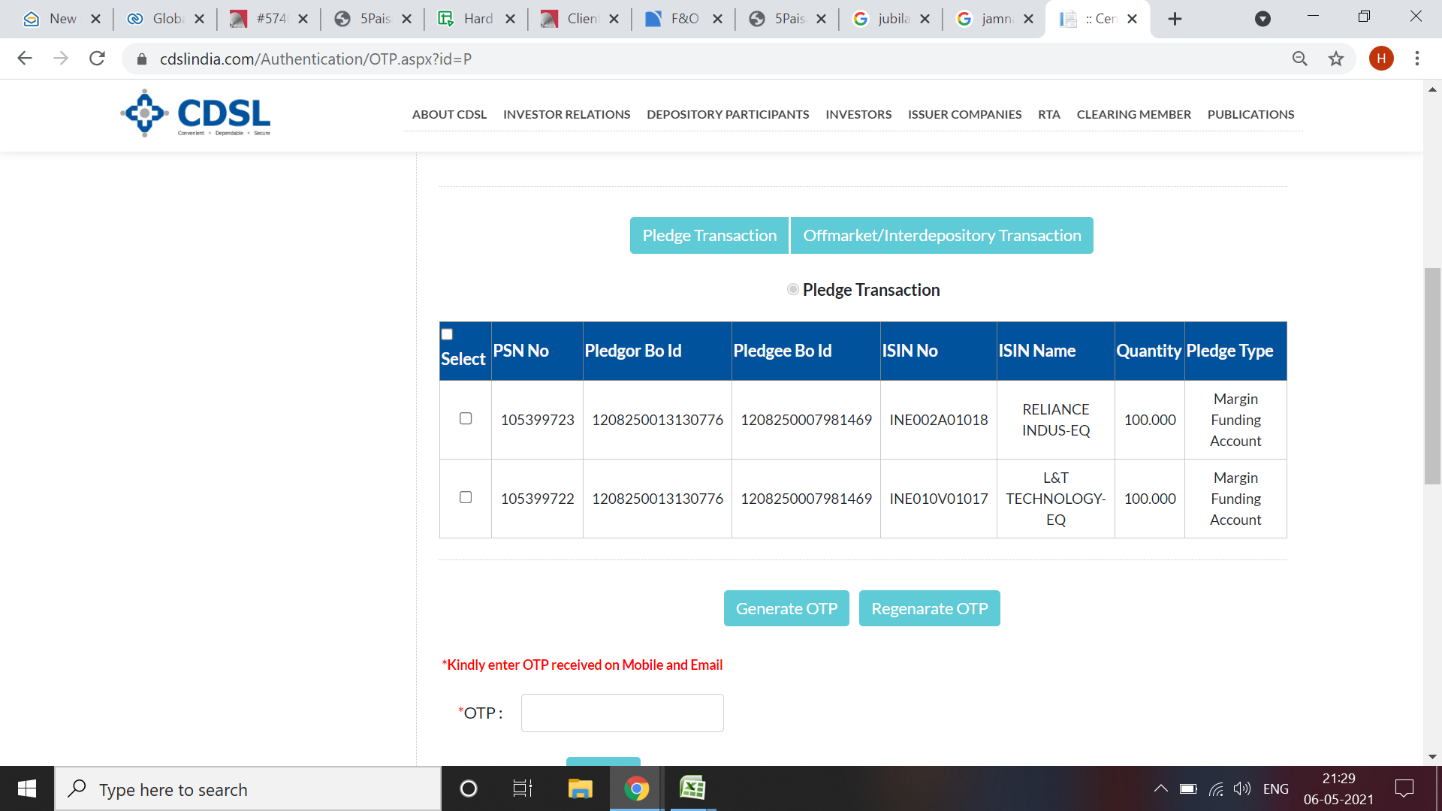 Great, your debit is now funded by 5paisa.