Can I use any UPI App to bid for IPO's?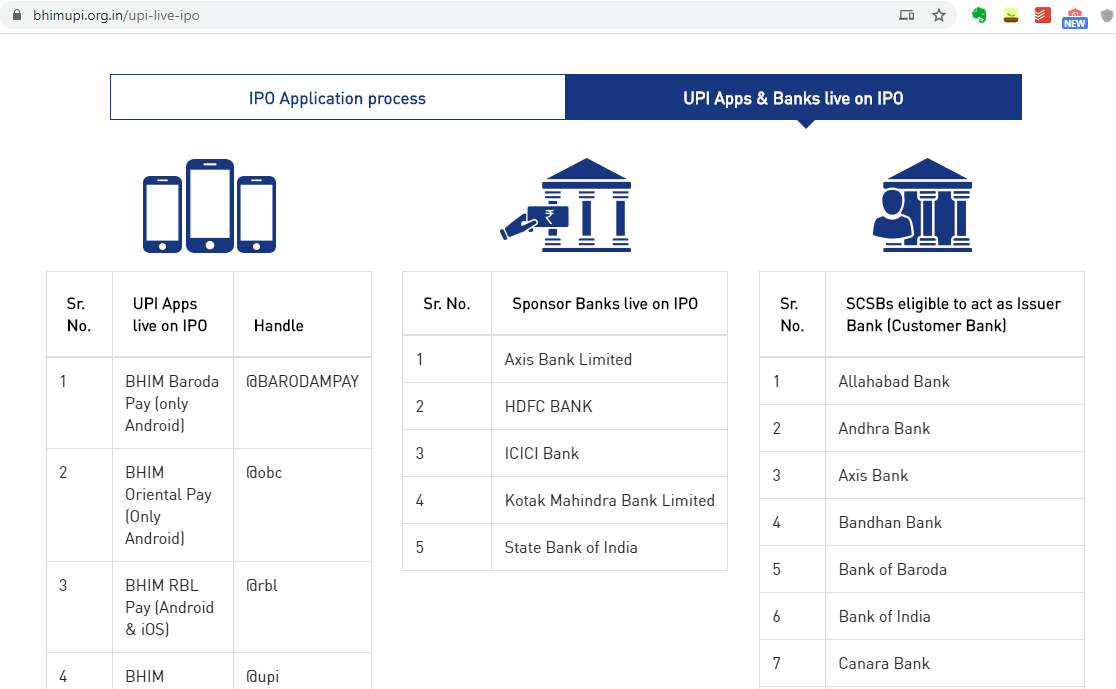 Related Articles

How do I select UPI as the payment option while applying for IPO?

The application form for an IPO, now also includes a field for entering your UPI ID as a payment mechanism. Further, you can get in touch with any of the Intermediary who shall be able to guide you on the process in detail. The existing UPI ID can be ...

New Process for applying in IPO

You may apply for IPO by using BHIM UPI App. Download and Install BHIM App from Google Play store or Apple App store. Process on using "UPI as a payment option" UPI as part of bidding Investor will fill in the bid details in the application form ...

IPO Dhamaka Offer

Apply for any IPO in September 2021 and get 5 trades free on every Successful application (after funds Blocked and accepted). Additionally, IF you get allotment you will get further 10 trades free. Why wait, apply now and stand a chance to get 15 ...

What if my bank is not providing UPI service for public issues? Can I use third party UPI ID or a third party bank account for making payment?

In case your bank is not providing UPI services for public issues, you may make use of your bank account for blocking of funds and depending upon the Phase (I, II or III) in which the application is being made, submit the application with the ...

IPO Star Offer – For New Users Only

Apply for any IPO between 27th October to 30th November and get unlimited FREE trades for first 30 days: Use Code IPOSTAR to open your account. The accounts opened between 27th October to 30th November are eligible for this offer. Option to ...