Pledge can be created for following reasons.
To avail margin funding facility if you wish you to carry forward your debit\

To avail margin benefit for taking intraday exposure

To use shares as collateral to take positions in derivative segment.

In every scenario you will have to follow below mentioned process.

Step 1: Go to your ËQ Holdings" section in your 5paisa Mobile app or 5Paisa Trade station (Web Platform).





Step 2: Select Shares you want to pledge from the list of shares you hold and then Click on "Pledge for Margin" or "Pledge for Funding" button at the bottom of the page. "Pledge for Margin" will be for availing margin benefit and "Pledge for Funding" will be for carry forwarding your debit balance under margin trade funding.




Step 3: A link for OTP authentication will be generated and sent on your registered Mobile Number and registered Email ID from CDSL (Depository Participant).





Step 4: On clicking the link, you will be redirected to CDSL webpage and prompted to enter your PAN or BOID (Your Demat account number. You can check your demat account number in Profile section of App and web).




Step 5: Once the valid PAN / BOID are entered, a list of all transactions pending for authentication will be displayed to you. After that, OTP will be generated and sent on registered Mobile Number and registered Email ID of the client. OTP will remain valid for 15 minutes only.





Step 6: You will have to then authenticate the same by entering the OTP after which the pledge shall be marked in favour of 5Paisa.




Step 7: Once your request is received the margin benefit will be given to you on the same day.





Note: The provision for marking pledge requests on our web trading platform is available now. Login to 5paisa.com and create pledge by click on "Pledge" button on your web trading platform.




Below screens for your reference:





1. Pledge Process on Mobile App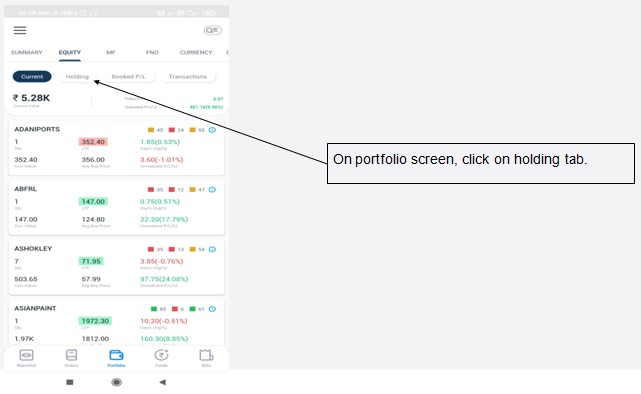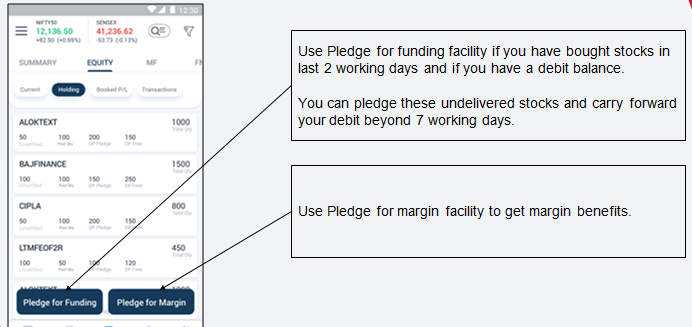 2. Pledge for funding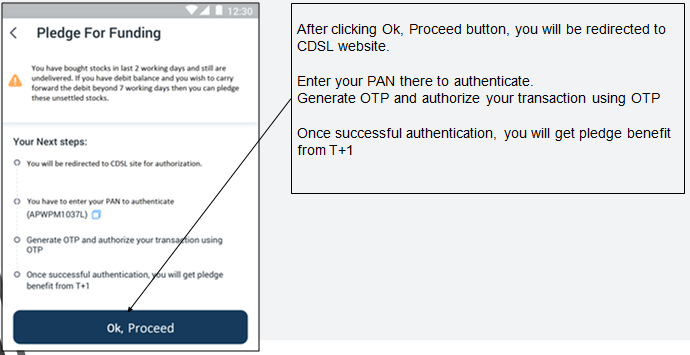 3. Pledge for Margin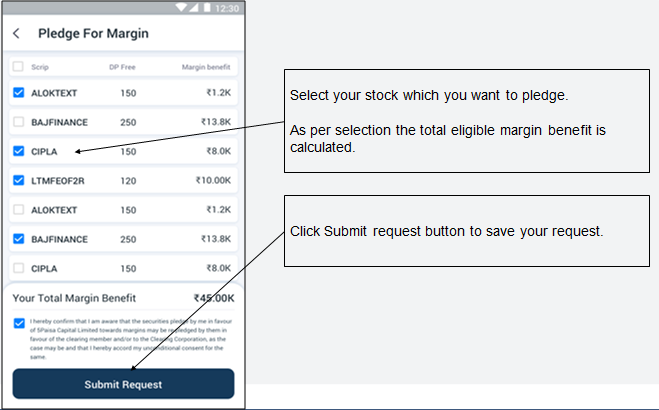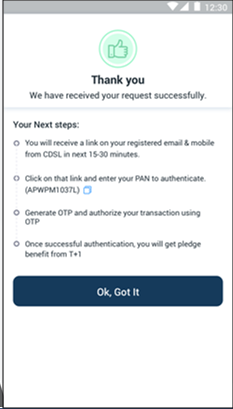 You will get a thank you page once your request is received. You will receive a link on your registered email & mobile from CDSL in next 15-30 minutes. Click on that link and enter your PAN to authenticate. Generate OTP and authorize your transaction using OTP. Once successful authentication, you will get pledge benefit from T+1

4. Pledge Process on Web

​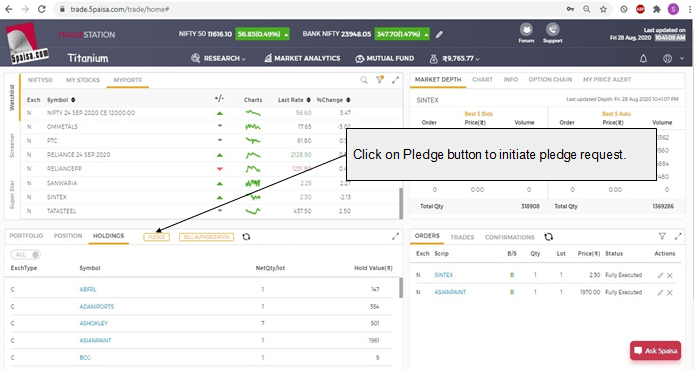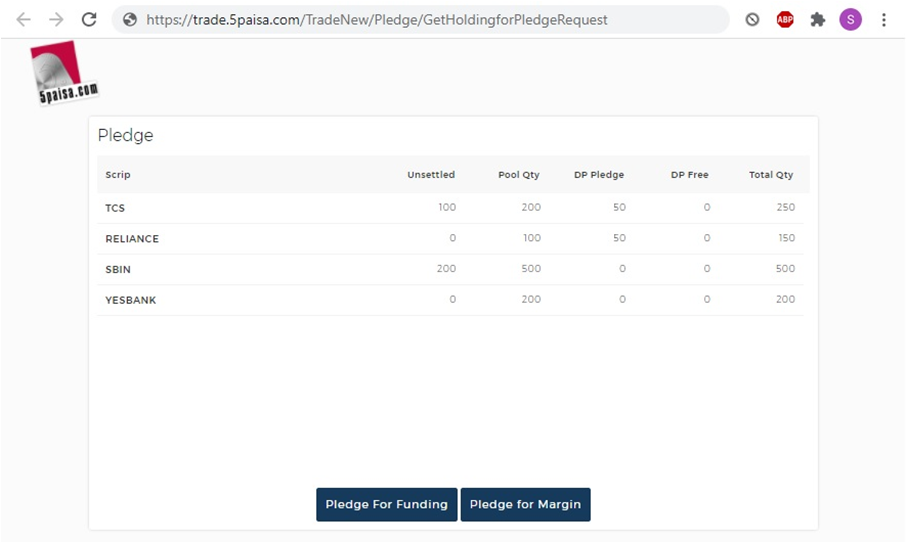 Click Pledge for Funding for funding facility if you are in debt balance. Use Pledge for margin facility to get margin benefits.