How to apply for Buy Back of shares?
Follow the below steps to apply for buy back

Step 2:
Click on Dashboard

Step 3:
On the right hand side of the screen, click on "Apply for Buy-back"
Step 4: A pop-up will occur where customer find the latest Buy-Back list. Select the ongoing buy-back & enter the quantity.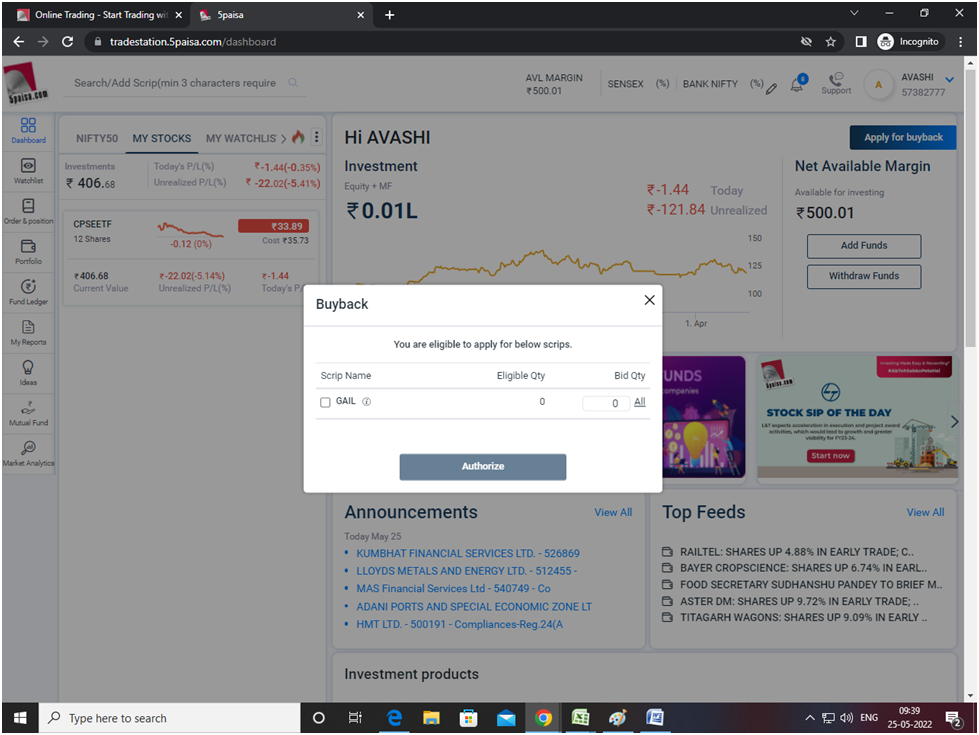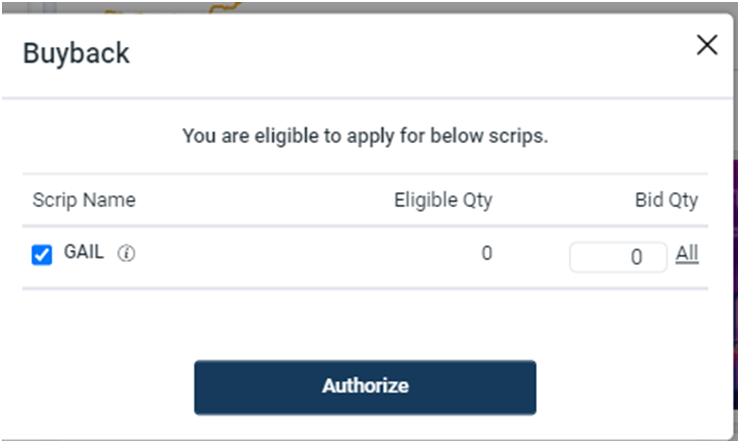 Related Articles

Can I apply for buyback if my shares are pledged?

If your shares are currently pledged, you should settle any outstanding debit and request the release of the pledge. Once the debit balance is cleared and the shares are no longer pledged, they will be transferred directly to your Demat account. Only ...

What is Buyback of Shares?

A share buyback, also known as a stock buyback, refers to a scenario in which companies repurchase their own shares from a diverse range of shareholders, encompassing retail investors, promoters, institutional investors, and foreign institutional ...

How I can apply for the rights shares?

For Shareholder- A shareholder who possesses shares in their Demat Account as of the Record date can observe their Right Entitlement (RE) shares of the company credited to their Demat Account. For shareholders who intend to subscribe to the Right ...

New Process for applying in IPO

You may apply for IPO via all the UPI Payments App like GPay, Paytm, etc and can download them from the Google Playstore & Apple Store. Process on using "UPI as a payment option" UPI as part of the bidding The investor will fill in the bid details ...

How does the split shares calculation works at 5paisa?

The calculation for stock splits involves dividing existing shares into multiple shares, usually with the aim of increasing the liquidity of the stock and making it more affordable for investors. Here's how the process typically works: Ratio ...