How to compare best performing stocks?
To compare best performing stocks, below are the steps to be followed:
Step. 1. C
lick on Trade station icon at top left to open menu
Step. 2. Click on Combined Best five

Step. 3. You will get the window of best performing stocks.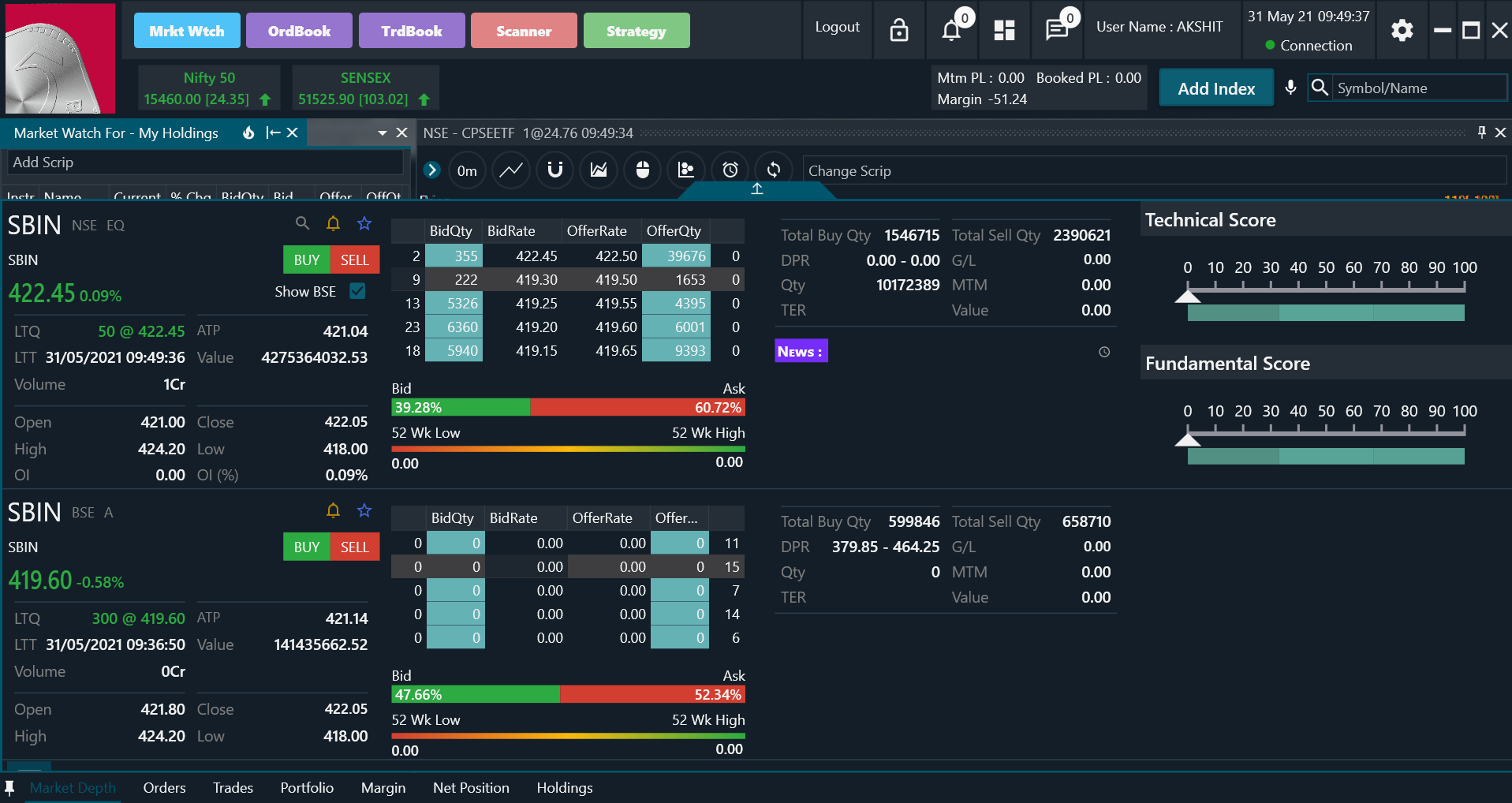 Related Articles

Can I exit from smallcase and sell my stocks?

Whole Exit If you want to completely exit your smallcase position, you can do so by going to the Investments page > clicking on the smallcase you wish to exit > click on the Exit button After the exit smallcase pop-up opens up, you would need to ...

When do stocks get added or removed from current list? How frequent are the changes?

Stocks are added to the current trade list based on their fundamental and technical strength, using the CANSLIM methodology and other technical analysis. While many stocks may qualify our CANSLIM criteria, they are added to the Model Portfolio when ...

What are Vests and how is it different from stocks?

Vests are custom and curated portfolios that comprise stocks and/or ETFs. Vests are constructed with different goals or themes in mind. Some Vests are built to enable investors to invest into diversified core assets that balance performance and ...

Can collateral be only in the forms of MTF approved stocks?

Yes, Collateral can be in the form of approved stocks. It can also be mix of cash and collateral. Client can pay us the margin in the form of cash/ collateral in any form. Suppose if margin requirement is Rs. 10000, client can pay us partial i.e. Rs ...

Can I buy and sell smallcase stocks on 5paisa trading platform?

As of now, selling a smallcase a stock directly through 5Paisa will not reflect in your smallcase investments. In this case, your smallcase holdings & P&L will be impacted and will display incorrect returns. To avoid this, please ensure that you ...