How to login into Tradestation?
To login into Tradestation, follow the below steps:

Step. 1. Double click on Tradestation icon to launch the application

Step. 2. You will see login screen once application is initialized

Step. 3. Enter your client code, password and date of birth

Step. 4. Click on remember me if you want your client code to be remembered

Step. 5. Click on login button to login into the application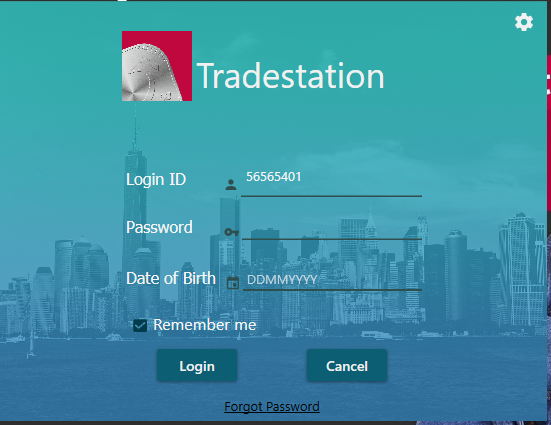 Note: You do not need to create new login id or password to use this desktop version, you can simply login and start using with your existing client code and credentials
Related Articles

How to login to IIFL portal?

Go to IIFL Self Service Portal https://selfservicesme.iiflfinance.com/Login.aspx. Login with Customer ID which is provided in the welcome letter is sent to you on successful disbursal of the loan. Note: If you are logging for the 1st time then, click ...

What is the setting on login window?

The settings on login window is for switching network between internet and HO Network. The default value of the same should always be kept on internet.

From where I can buy Sensibull?

From Website: Click on Trade >> Login with your credentials >> In trade station, click on Research option >> Sensibull Once you click on sensibull, it will route you at Sensibull site. You can also directly login from the below URL: ...

Procedure to change Email id /Mobile number

You can change your email ID or Mobile number through our Website or Mobile App. Follow the below path: Through Website: Login to 5paisa Website >> Click on profile icon >> Profile >> My Profile >> Personal Details >> Click on pencil to edit Mobile ...

How can I activate MarginPlus?

Follow these easy steps to get access to MarginPlus and its benefits- Login to your account Go to the live market section Select any stock the quick order page will appear On the bottom right corner above the 'Buy' And 'Sell' button, you'll see ...