On the User screen, click on Stock SIP.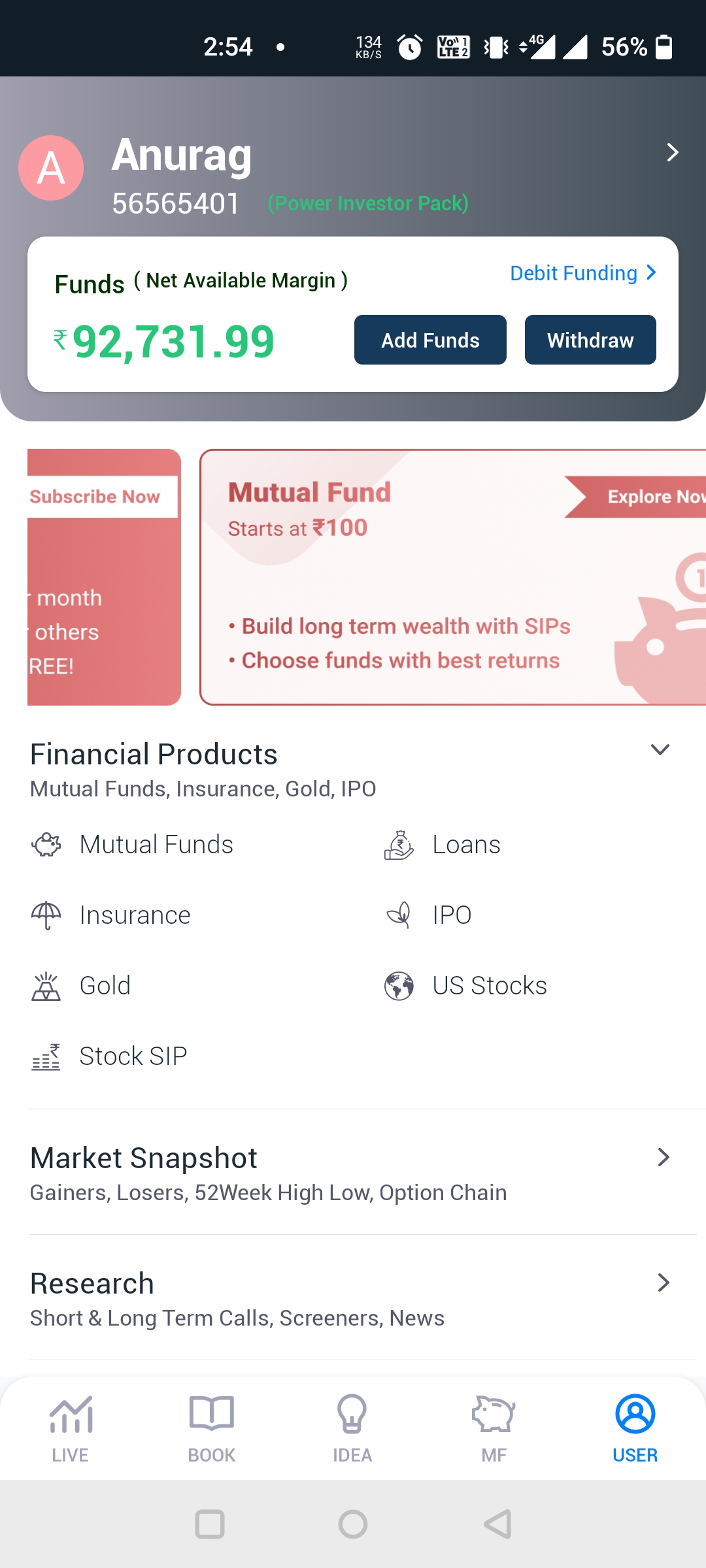 On the Stock SIP screen you will see the Stocks that are available for investment through SIP.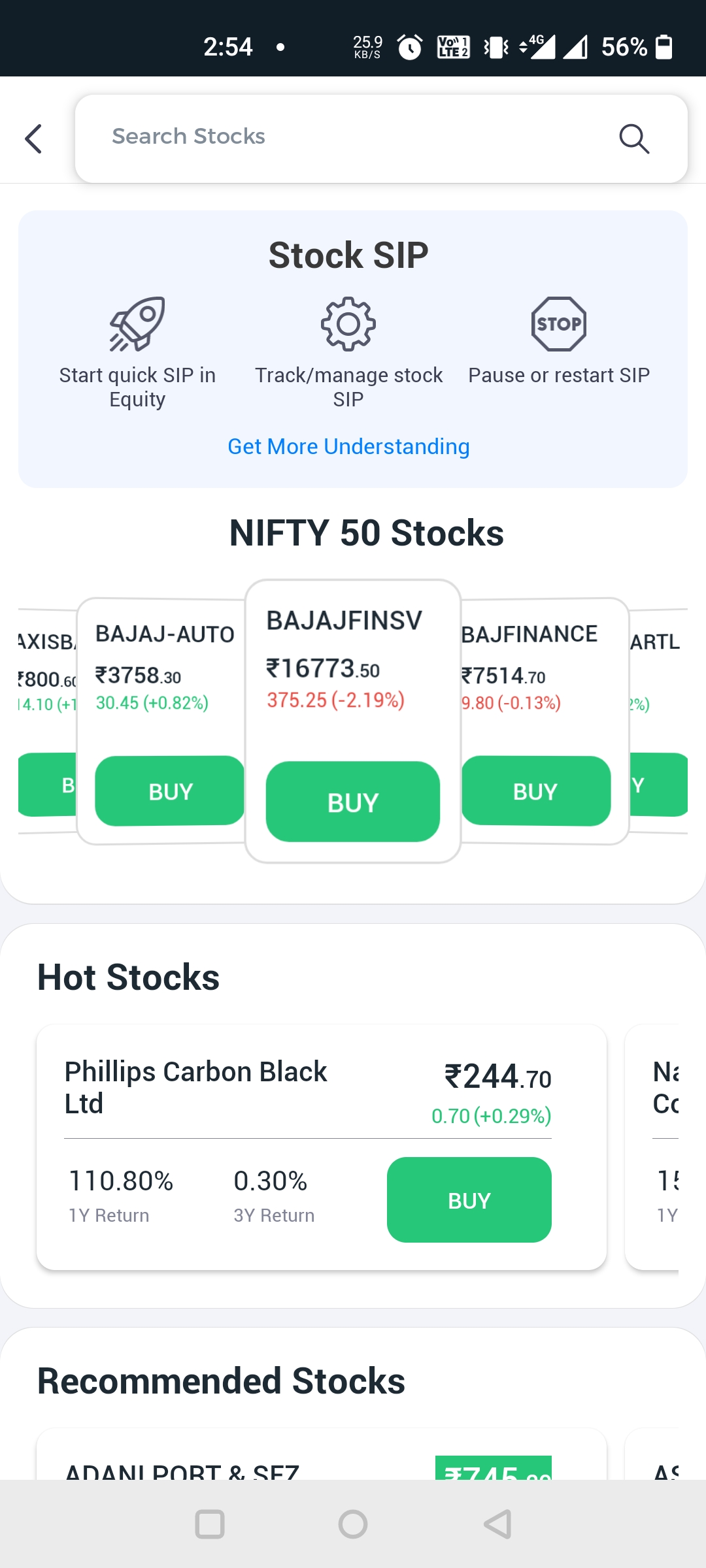 In this example we are selecting SBIN stock from the available stocks.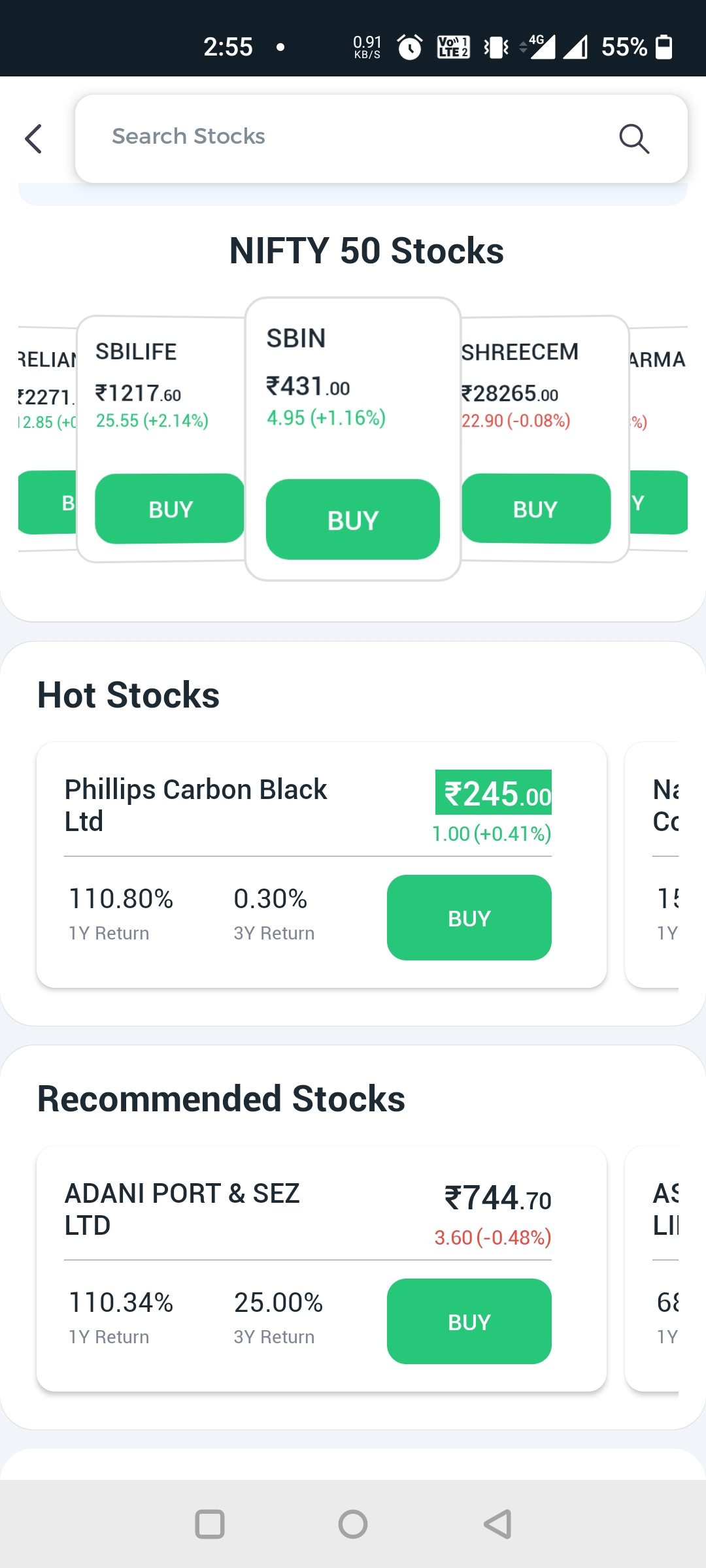 Alternatively, you can directly search of the stock you want to invest in. In this case we are looking for SBIN.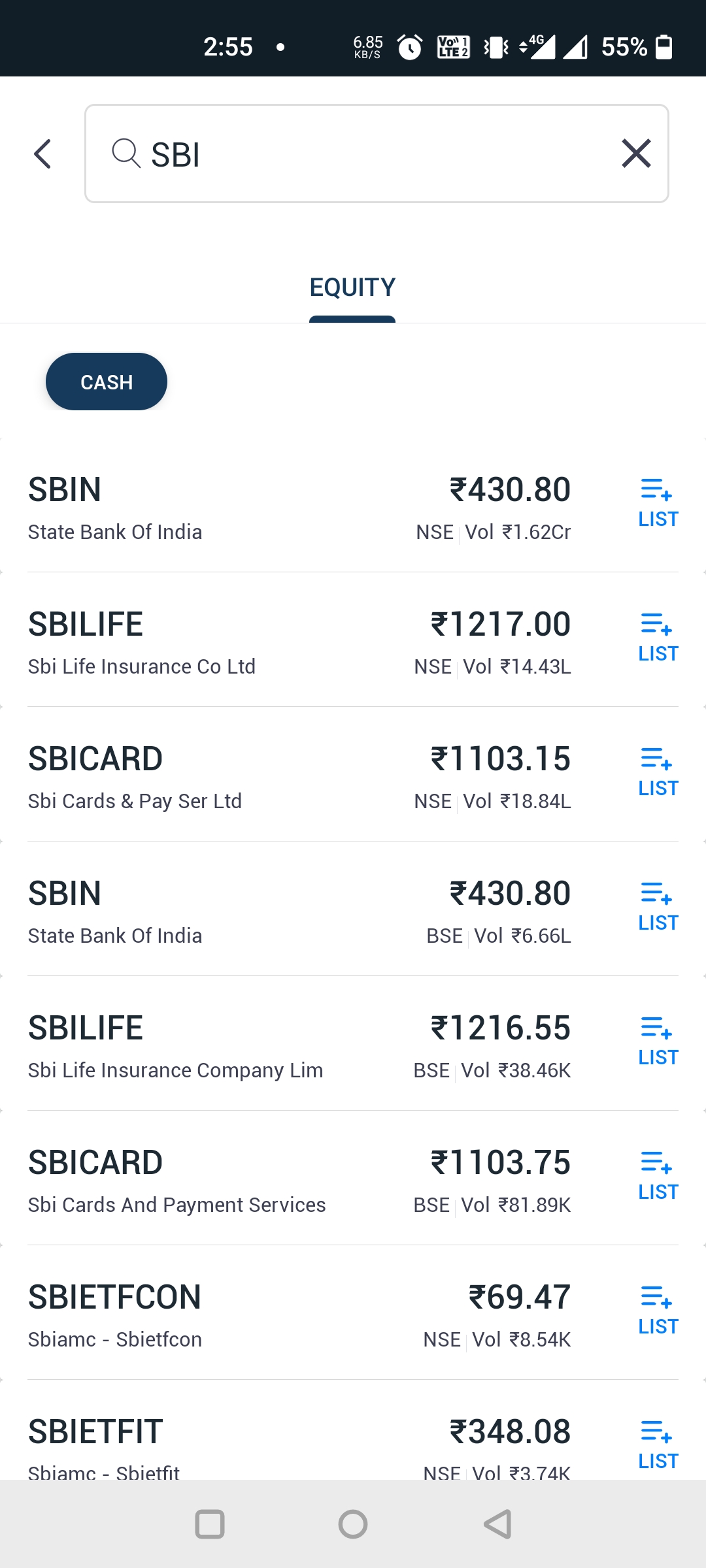 In case you wish want to analyse the estimated returns on the stock you select Stock SIP calculator will help you basis the stock's performance in the year that gone by.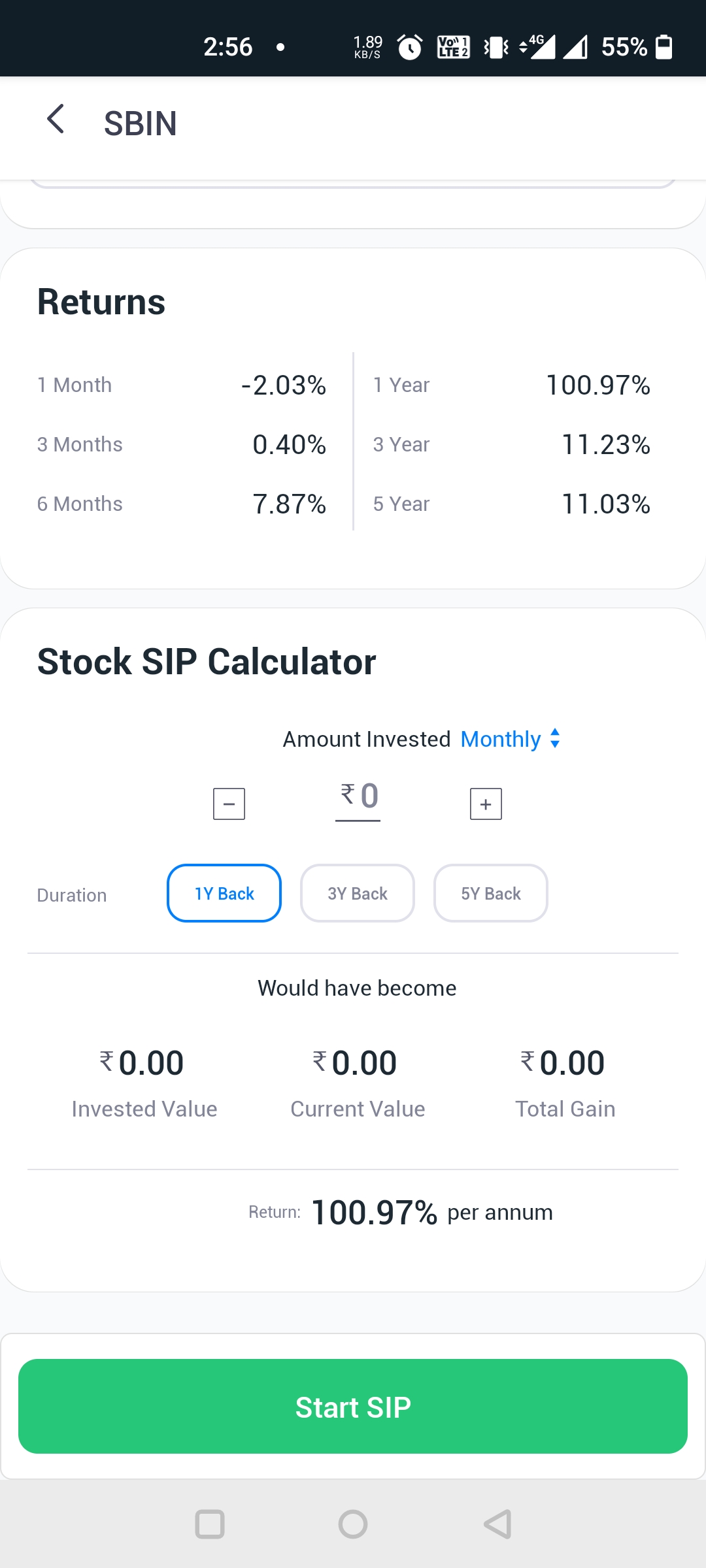 Add in the SIP amount, select the frequency at which you want to invest (monthly
, weekly, daily), and enter the duration (for how long you wish to continue the SIP).
You may then select the desired SIP date.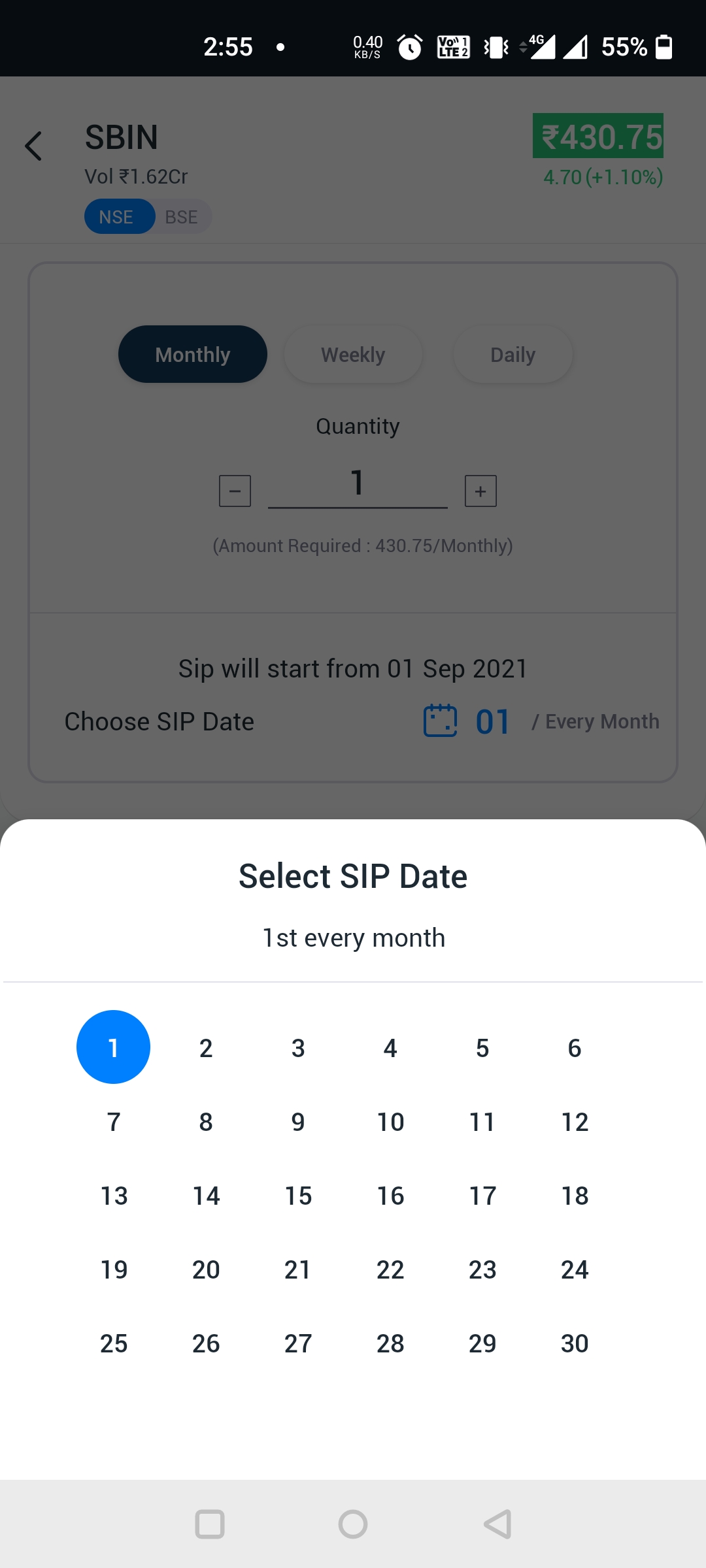 Click on Start SIP option.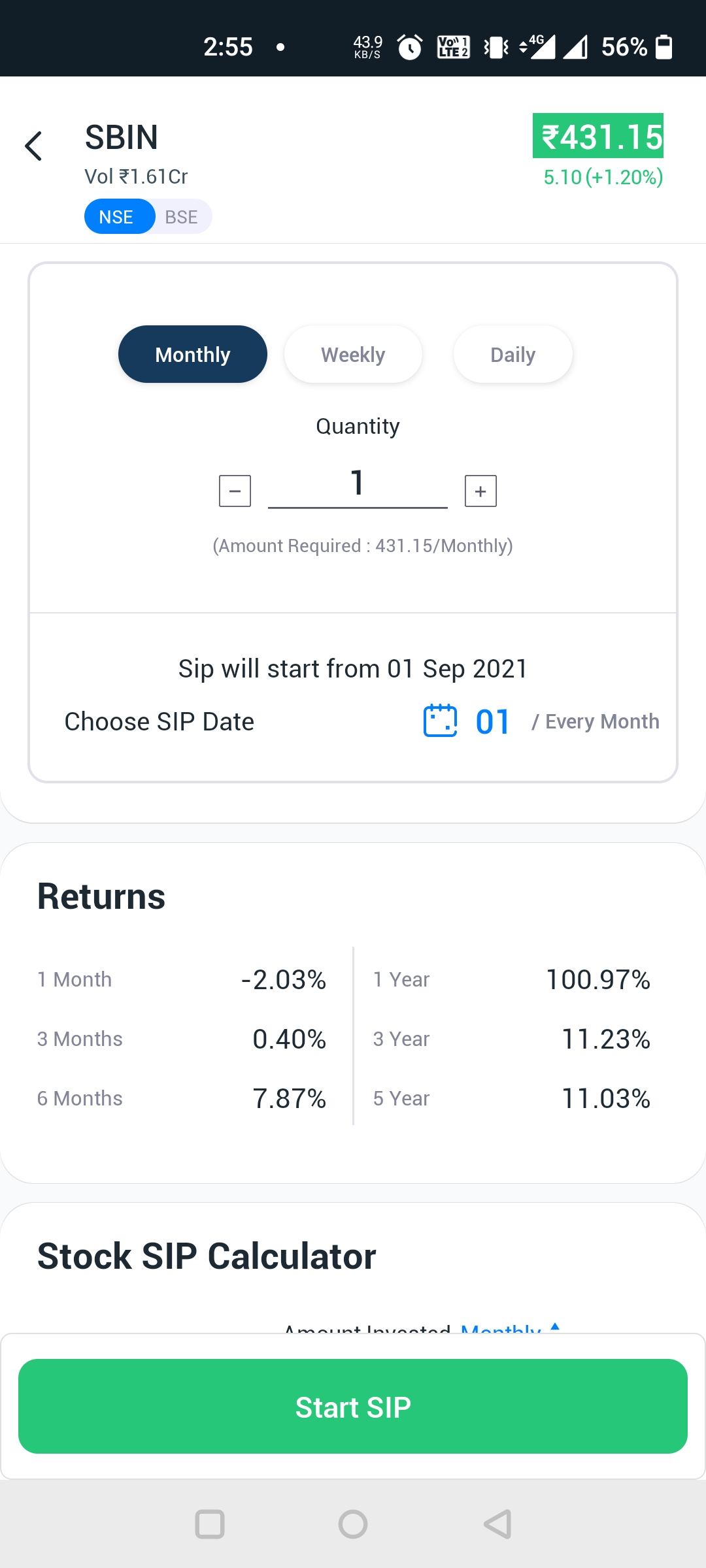 Check your order details on the Confirmation Screen and click on Place Order to execute the order.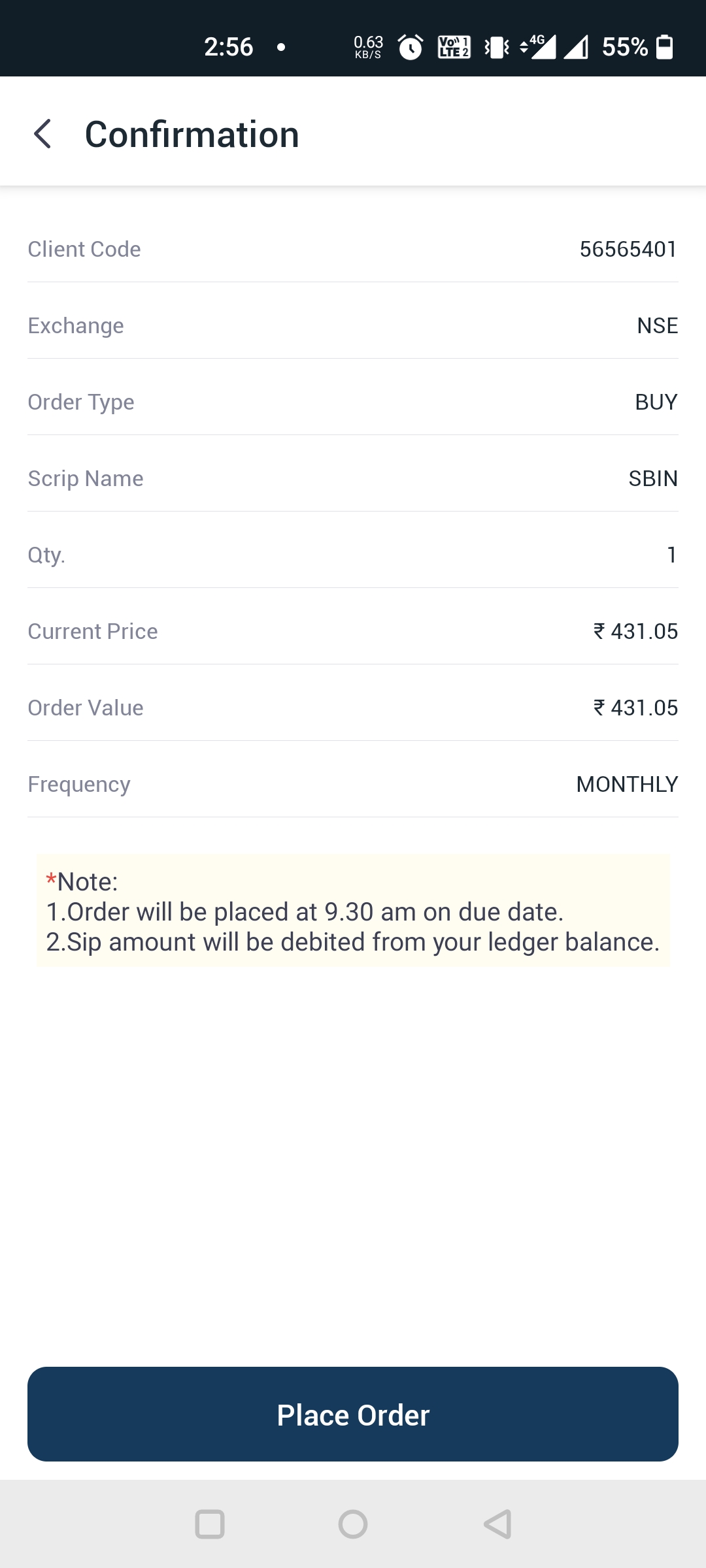 You will then see all the details of the order placed on the final screen.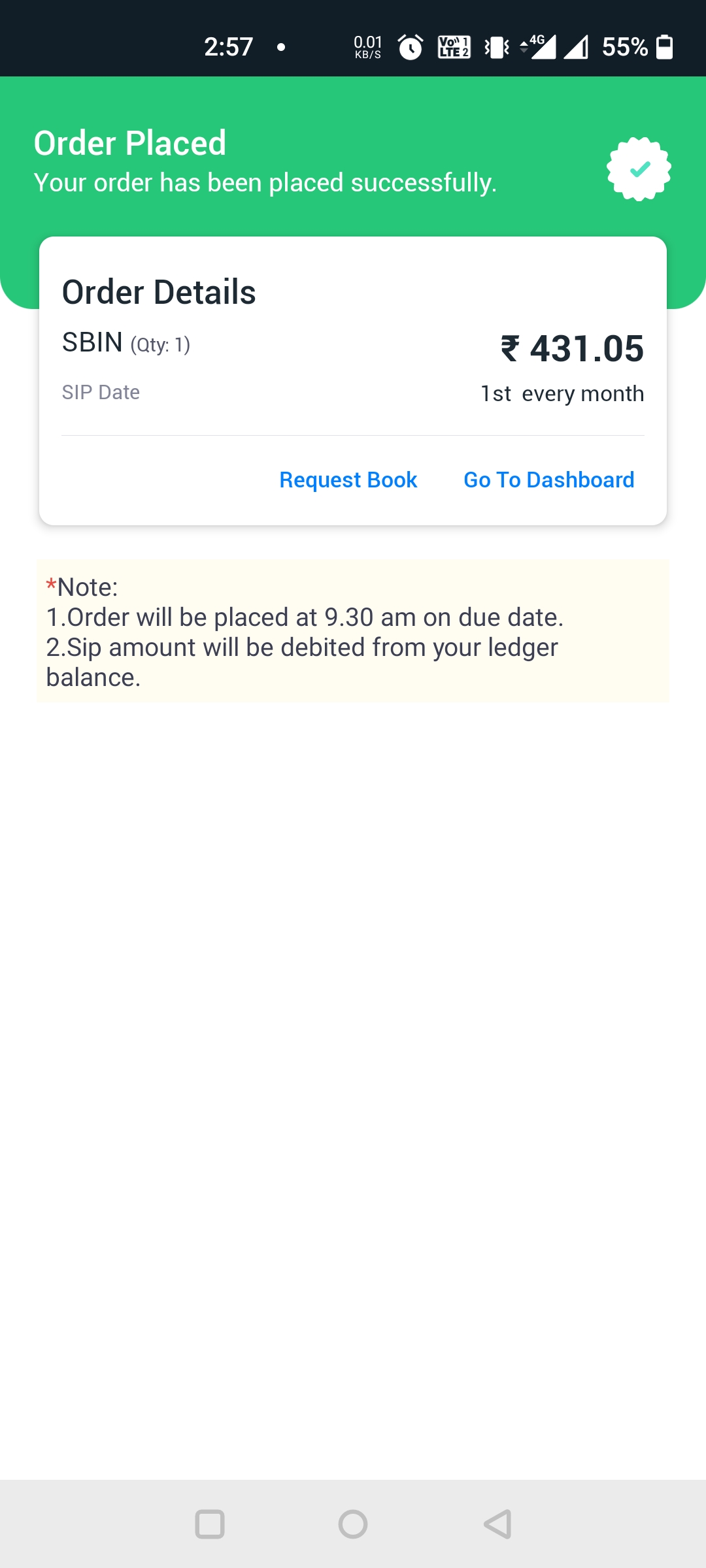 You can check your order in the Request Book.

On going to the Request Book Screen, just select the Stock for which you need to review the details. The details would pop up in the end of the screen.