How to place a Stock SIP-Web?
On the Stock SIP screen, you will see the Stocks that are available for investment through SIP.
In this example, we are selecting AXIS BANK stock from the available stocks.
Add in the SIP amount, select the frequency at which you want to invest (weekly, monthly, quarterly), and enter the duration (for how long you wish to continue the SIP).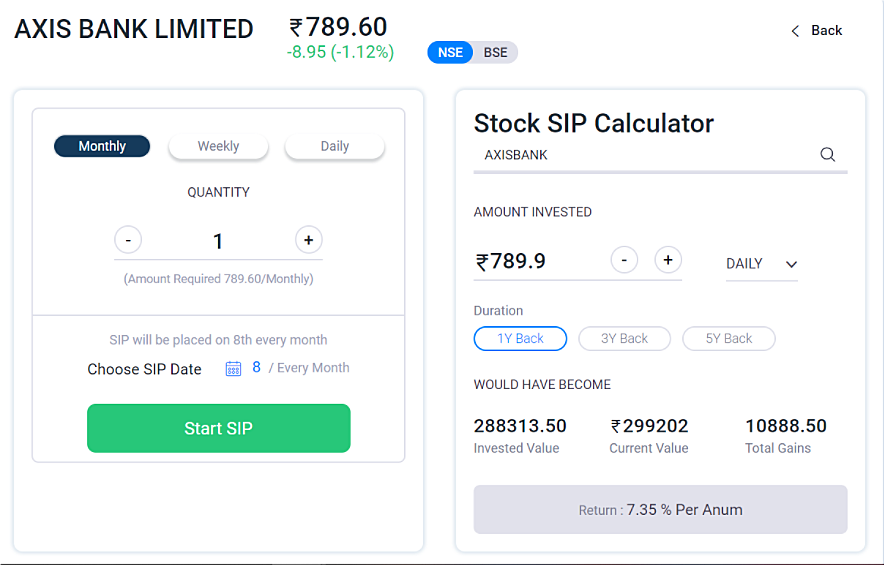 You may then select the desired SIP date.
Alternatively, you can directly search for the stock you want to invest in. In this case, we are looking for TATASTEEL.
Click on the Start SIP option.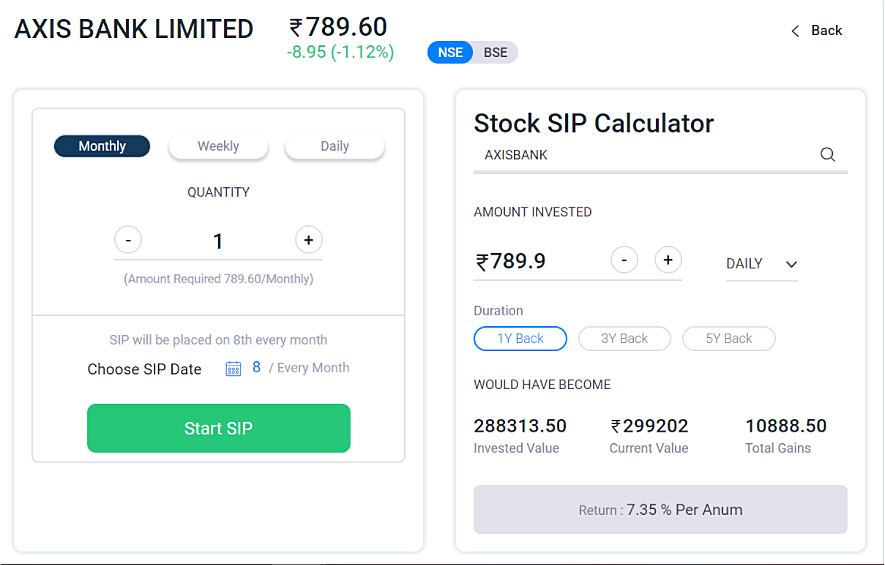 Check your order details on the Confirmation Screen and click on Place Order to execute the order.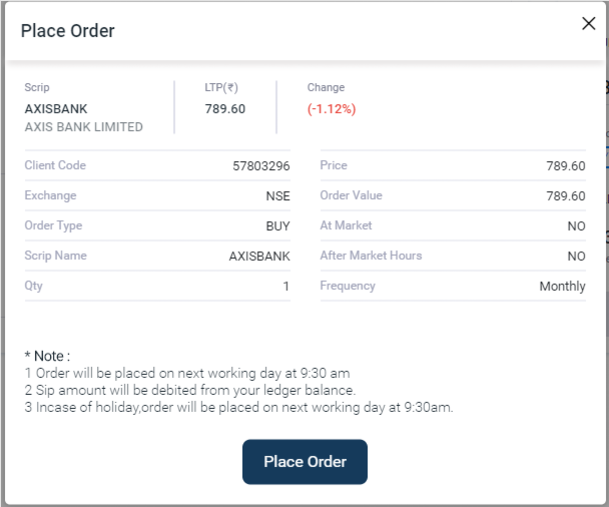 You will then see all the details of the order placed on the final screen.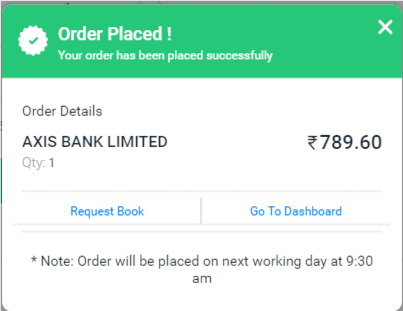 You can check your order in the Request Book.
Ongoing to the Request Book Screen, just select the Stock for which you need to review the details. The details would pop up at the end of the screen.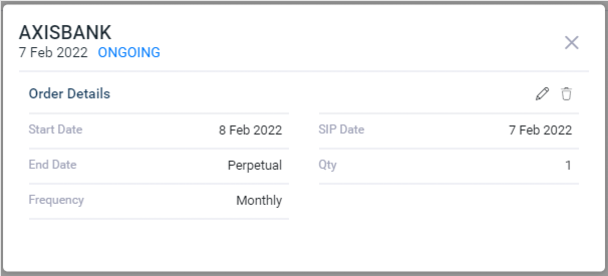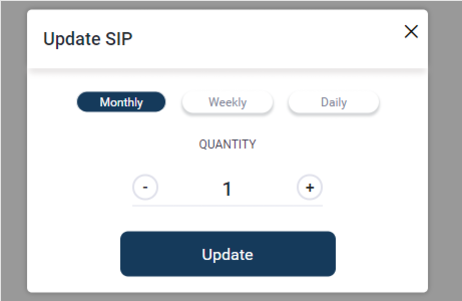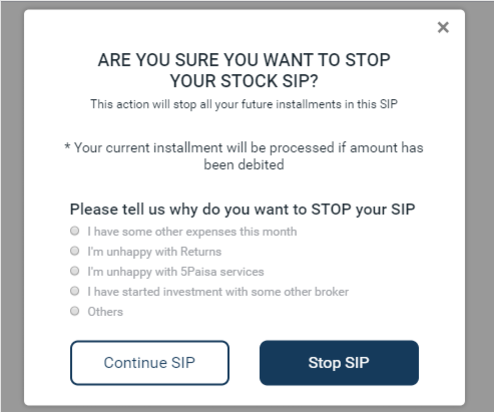 Related Articles

How to place a Stock SIP?

Investing in Stocks through SIP is extremely easy. All you need to do is: On the User screen, click on Stock SIP. On the Stock SIP screen you will see the Stocks that are available for investment through SIP. In this example we are selecting SBIN ...

What is stock SIP and Why go for Stock SIP?

What is stock SIP? Stock SIP enables the investors to buy stock (quantity based) periodically (Weekly, monthly or daily) in a systematic manner. It is the ideal and disciplined method of investing for long term investors It helps to make the best of ...

Things you can do using 5paisa's Stock SIP feature

Create a sip based on quantity for any stock of your choice Select the interval - daily monthly or weekly Backtest using actual data of stock performance Select the SIP start date of your choice Modify the SIP intermediately Auto ordering ...

What is SIP date?

The date of the SIP is the date on which each month the client's investments will be processed. When a client does a SIP with 5paisa amount is debited from their bank account 1 business day prior to the SIP Date. For Non First order today SIPs, the ...

SIP for small cases

A Systematic Investment Plan is one where you can invest a fixed amount of money into your smallcase at specified time intervals. The SIP feature is aimed at aiding you in developing a disciplined investment habit and to subdue the impact of market ...