How to search users/stocks on Stocky5?
Tap on the search bar at the top of the app & type the name of the user you want to search for. This way, you can search for the stock or users.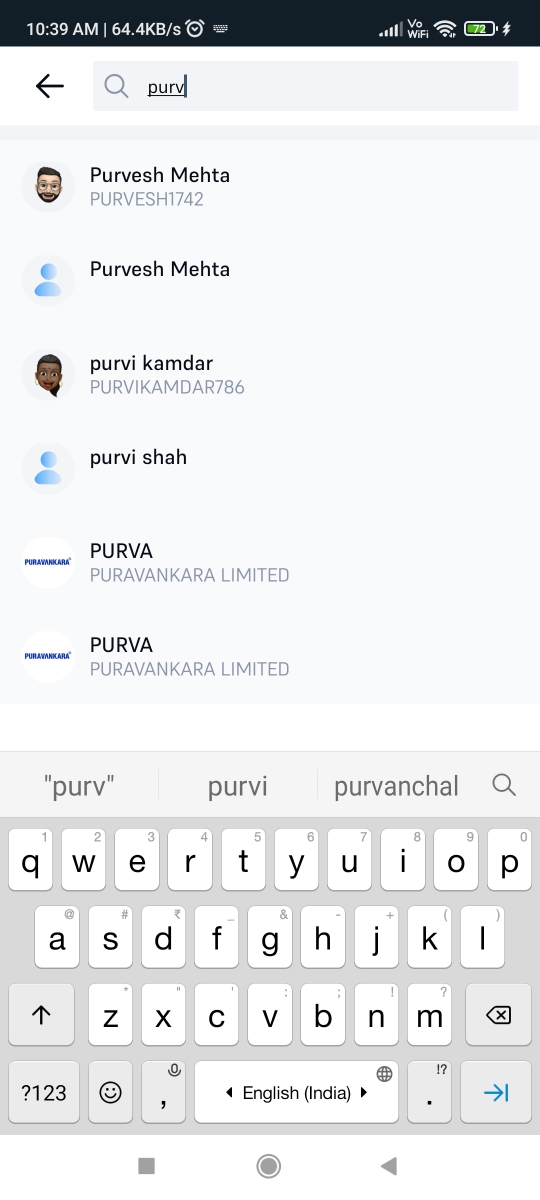 Related Articles

How can I search the scrip in 5paisa application?

Please find the below path to search your desired scrip- Step 1: Open the 5paisa App: Launch the 5paisa mobile application on your device. Make sure you are logged into your account. Step 2: Navigate to the Search Function: Look for a search bar or a ...

How to compare best performing stocks?

To compare best performing stocks, below are the steps to be followed: Step. 1. Click on Trade station icon at top left to open menu Step. 2. Click on Combined Best five Step. 3. You will get the window of best performing stocks.

What are Trade to Trade or T2T stocks?

Exchanges move highly speculative stocks or those suspected of price manipulation to the Trade to Trade (T2T) segment. Intraday and BTST trades are not allowed in the T2T segment, as all buy and sell transactions will be compulsorily delivered. If a ...

Can I exit from smallcase and sell my stocks?

Whole Exit If you want to completely exit your smallcase position, you can do so by going to the Investments page > clicking on the smallcase you wish to exit > click on the Exit button After the exit smallcase pop-up opens up, you would need to ...

When do stocks get added or removed from current list? How frequent are the changes?

Stocks are added to the current trade list based on their fundamental and technical strength, using the CANSLIM methodology and other technical analysis. While many stocks may qualify our CANSLIM criteria, they are added to the Model Portfolio when ...