Is it possible to buy/sell stocks while scrolling in Stocky5?
Yes, you can trade through stocky5 as well. Simply, tap on the stocks that are already tagged in posts, and from there you'll be redirected to the buy/sell page. There, you can place a trade order.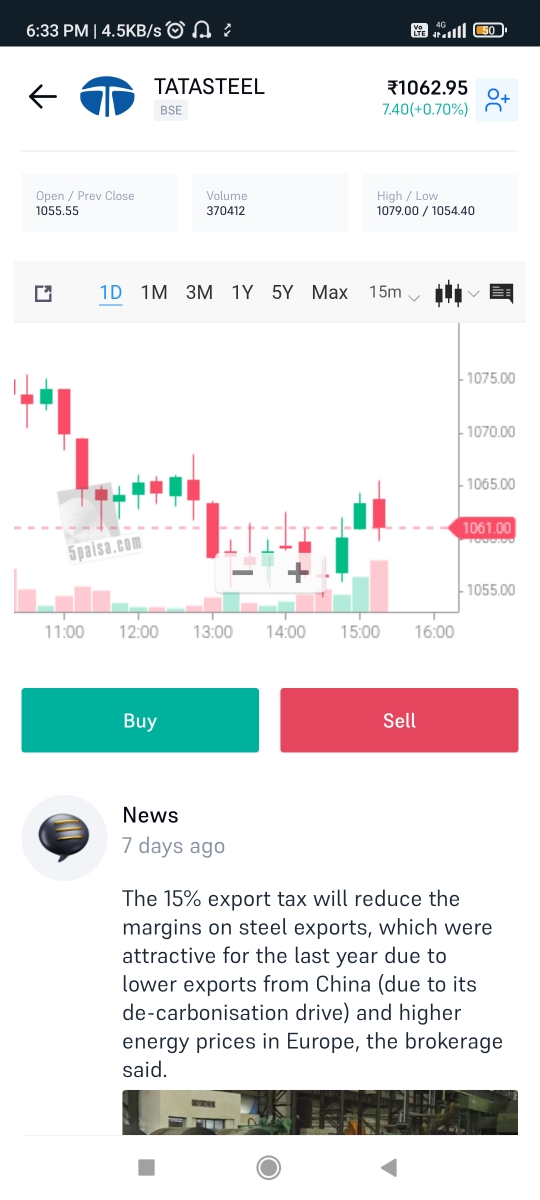 Related Articles

Can I buy and sell smallcase stocks on 5paisa trading platform?

As of now, selling a smallcase a stock directly through 5Paisa will not reflect in your smallcase investments. In this case, your smallcase holdings & P&L will be impacted and will display incorrect returns. To avoid this, please ensure that you ...

Can I exit from smallcase and sell my stocks?

Whole Exit If you want to completely exit your smallcase position, you can do so by going to the Investments page > clicking on the smallcase you wish to exit > click on the Exit button After the exit smallcase pop-up opens up, you would need to ...

Why do you calculate Buy price using FIFO Logic?

Profit & Loss in Shares are Taxable. So to calculate right profit & Loss which can be bifurcated between Short Term Capital gain and Long Term Capital gain we need to apply FIFO (First in First Out) Logic Example: Avg Price: 781 Note: Entries ...

How is Average Buy Price Calculated?

Average Buy price is the weighted average of all the Delivery Purchases carried out in a particular stock. It only applies to Quantity which is open in your Portfolio Share Transfers from Other Demat Account to 5Paisa Demat account will be ...

How do I authorize my sell transaction?

A new process of "Sell Authorization" has been added to ensure the secure transfer of shares from your demat account whenever you sell them (Applicable only for Selling Delivery and not Intraday). Under this new process, you will have to provide a ...