What are the additional charges for other non trading activities?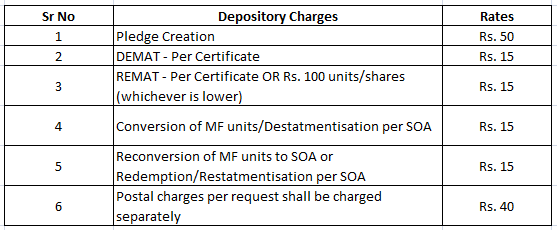 Note:

The above charges are applicable only if clients request for any of the above mentioned points.




Other Charges





Bill and contract Charges: Rs. 100 per contract will be charged only if contract notes and related documents received in physical mode through courier or only if the bill contract sent to email bounces.





Net banking Pay In charges: Rs.10 per transaction will be charged as net banking Pay In charges. This is not applicable for UPI and IMPS transactions.