What is a market commentary on Stocky5?
The market commentary is the section in Stocky5 where you can see the recent news which is driving the market like the financial news, stock market, economical factors, banking industry, etc.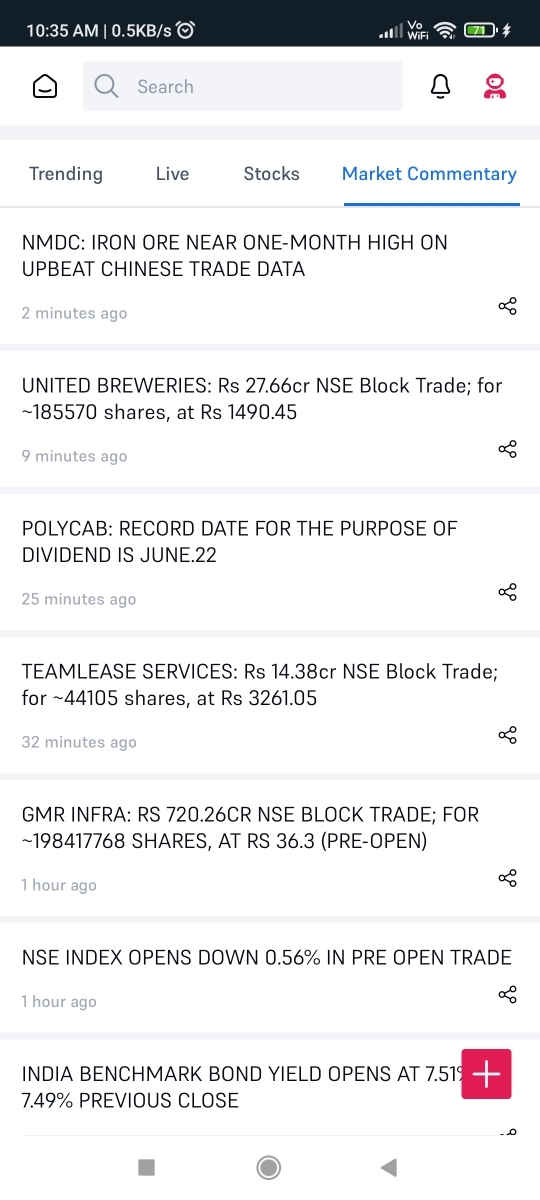 Related Articles

What is Market Condition?

The general direction of the stock market affects individual stocks - the tide raises or lowers all ships. Understand the market's impact on your stocks. That will help you know whether to set sail or be an abandoned ship. Swing Trader has an ...

What are market timings of the Stock Market?

For Equity Market The market timings of the commodity derivatives segment are: A) Pre-open Session Order entry & modification Open: 09:00 hrs Order entry & modification Close: 09:08 hrs* *with random closure at the last minute. Pre-open order ...

What is Mark to Market?

Mark to market is calculated by marking each transaction in security to the closing price of the security at the end of trading. In case the security has not been traded on a particular day, the latest available closing price is considered as the ...

What is market auction and Internal Auction?

There are two ways in which auction settlement are conducted: (i) Internal auction: If both buyer and seller are from 5paisa Capital Ltd, then its auction settlement is undertaken internally, and it is termed as "internal auction" (ii) Market ...

Square off process in commodity market

Commodity Square off Process 1. Intraday Square off Intraday Square off At 04:30 P.M. (Market closes at 05:00 P.M.). For Agri Commodities other than those open for trading till Evening. Intraday Square off At 08:30 P.M. or 09:00 P.M.in case of ...