Process for Bank Modification with 5paisa
You can register maximum of 5 banks for Pay-in Process is as below:
To Add Bank:
Through App:
Login to 5paisa App >> User >> My Profile >> Manage >> Bank Details >> Add Bank >> Enter Account no. and IFSC >> click on Proceed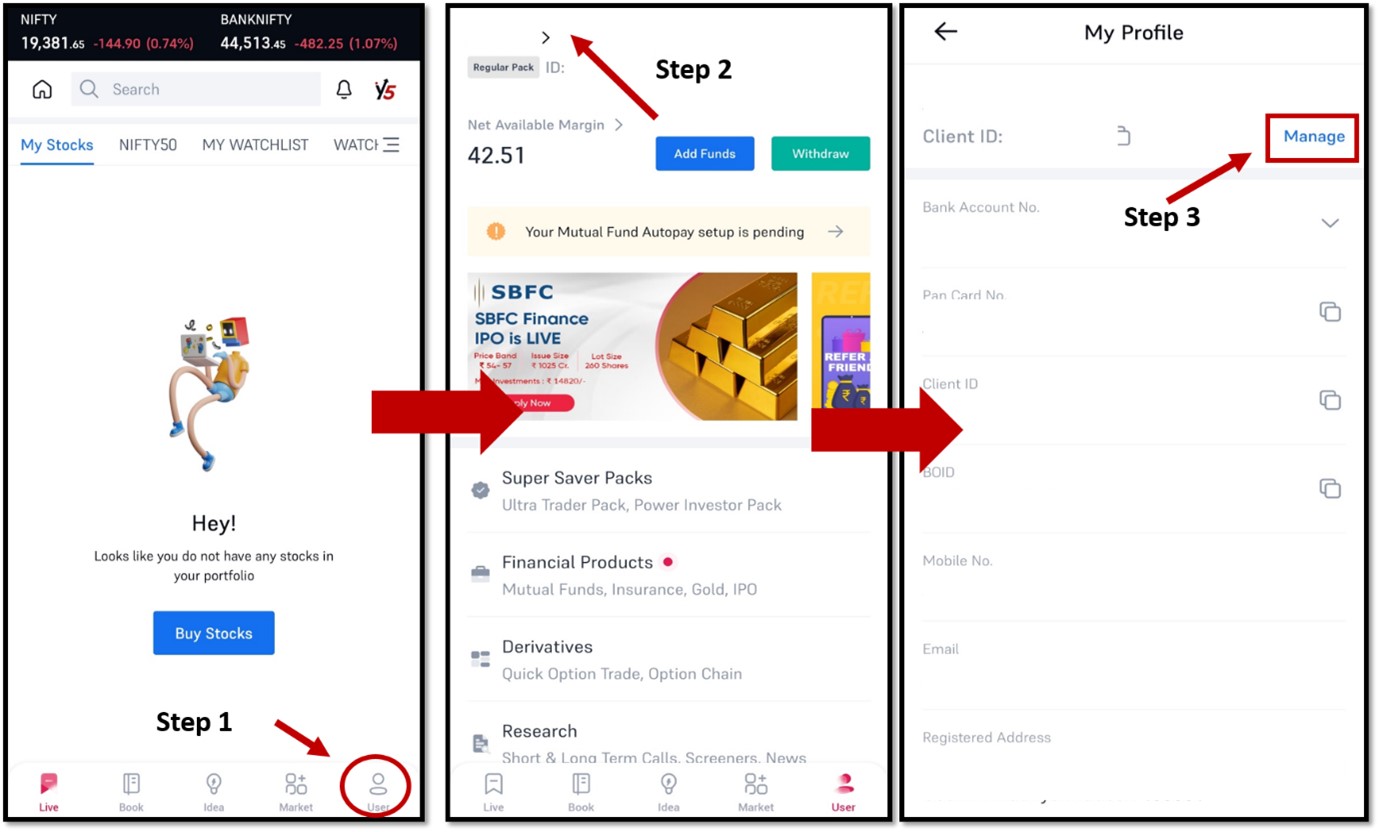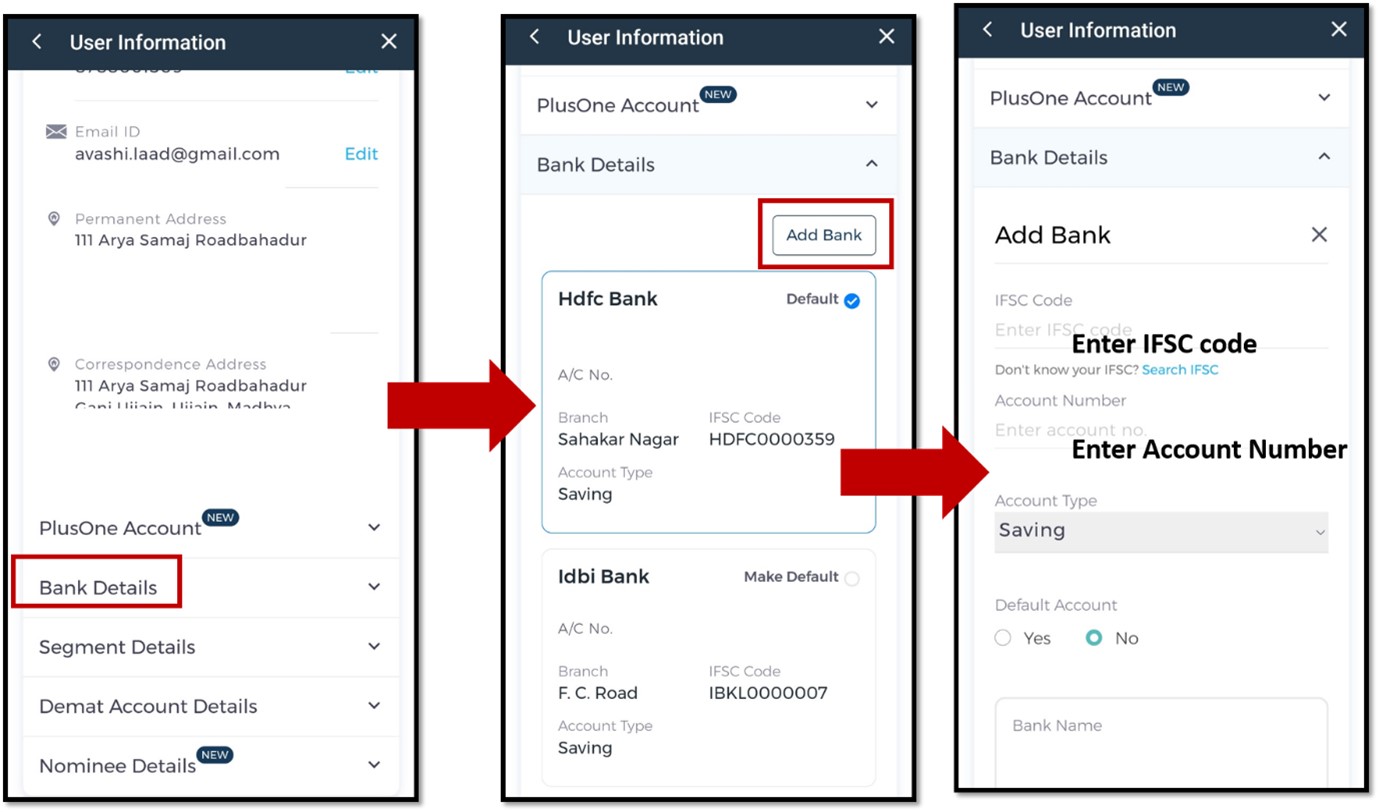 Through Web:
Login to 5paisa website >> Right side Click on the profile icon >> Click Profile >> My Profile >> Bank Details >> Add Bank >> Enter Account no. and IFSC >> Click on Proceed
List of Documents-

Personalized Cancelled cheque
Latest 4 months' bank passbook
Latest 4 months' bank statement
Note:

If IMPS verification is failed, then bank proof is required
Details to be mentioned clearly like A/c holder name, Bank account No., IFSC, Bank name, Branch name, MICR Code.
It will take 72 working hours to update subject to approval*
Related Articles

Process to Change/Manage Address

To change or manage the address you need to follow the offline process as we have stopped accepting online requests from 1st January 2020. You can download the Account Modification form from our Web or Mobile App. Through App: Login to 5paisa.com >> ...

Can I remove/delete bank account from 5paisa Demat account?

There is no option to remove the bank account from 5paisa. However, you may add another bank account with your 5paisa trading account. For more details, click here!

How do I add /delete/replace index to header ?

For addition, follow the below steps: Step. 1. Click on add index near search bar on right side in header Step. 2. Double click on index you want to add and it will be added For Deletion, follow the below steps: Step. 1. Single click on index you ...

How to Transfer the Funds from Bank A/c to Trading A/c?

You can transfer funds through the following ways: Method 1: Net Banking If you wish to transfer funds from your bank A/c to your 5paisa trading A/c, you need to have a net banking facility activated. We have a payment gateway available for a list of ...

What is a Quarterly Settlement Payout Process?

According to SEBI, if you have money in your trading account, it must be sent back to your primary bank account every three months. This is called "Quarterly Settlement of Funds" or "Running Account Settlement." (Please refer to the SEBI's Circular- ...