What is the setting on login window?
The settings on login window is for switching network between internet and HO Network. The default value of the same should always be kept on internet.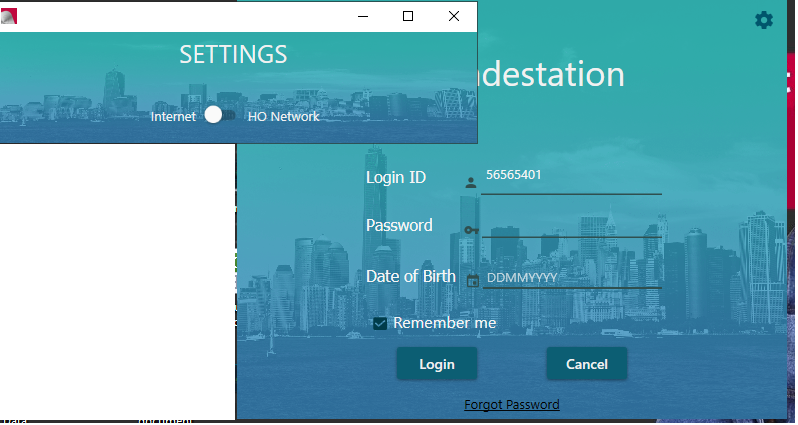 Related Articles

How to login to IIFL portal?

Go to IIFL Self Service Portal https://selfservicesme.iiflfinance.com/Login.aspx. Login with Customer ID which is provided in the welcome letter is sent to you on successful disbursal of the loan. Note: If you are logging for the 1st time then, click ...

How to login into Tradestation?

To login into Tradestation, follow the below steps: Step. 1. Double click on Tradestation icon to launch the application Step. 2. You will see login screen once application is initialized Step. 3. Enter your client code, password and date of birth ...

How to Withdraw Funds from Trading Account to Bank Acccount?

If you wish to withdraw funds from trading A/c following are the ways: Website Platform: Login to www.5paisa.com >> Click on the amount beside Mutual Funds >> Click on Pay out Mobile Platform: Login to our 5paisa Mobile App >> Menu >> Trade >> Funds ...

How to Start SIP for Smallcases?

For a step by step guide on setting up SIP, refer to the instructions below: Start SIP Check the SIP box while buying the smallcase OR From the Investments tab, click on the smallcase you want to setup SIP for and select Start SIP from More Actions ...

From where I can buy Sensibull?

From Website: Click on Trade >> Login with your credentials >> In trade station, click on Research option >> Sensibull Once you click on sensibull, it will route you at Sensibull site. You can also directly login from the below URL: ...