What is the setting on login window?
The settings on login window is for switching network between internet and HO Network. The default value of the same should always be kept on internet.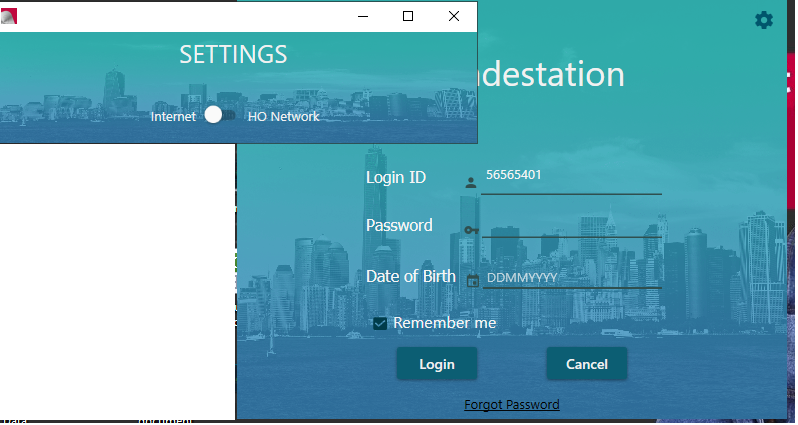 Related Articles

How to login into Tradestation?

To login into Tradestation, follow the below steps: Step. 1. Double click on Tradestation icon to launch the application Step. 2. You will see login screen once application is initialized Step. 3. Enter your client code, password and date of birth ...

How to login to 5paisa Loan Portal?

Below are the easy steps for you to login to the 5paisa Loan portal- Login to the 5paisa application Go to the user section and under the Financial products option, click on Loans.

How to link the device while login?

For Linking the device, while login, you need to validate by clicking in the Checkbox as shown below:

Do we have to use a password while login?

No, you do not need to use the password. Now the passwords have been replaced with the 6-digit PIN for a faster login to your trading platform.

What if I do not link my device or login through another device?

In such a scenario, the moment when the login session expires, you will have to repeat all the processes by putting OTP, and PIN again, which will make your work tedious and time-consuming.