Where will I get help/support for Stocky5?
The support is available on the 5Paisa Application at the bottom of the user's feed. Thus, 5Paisa's & Stocky5's support is one and the same, drop your suggestions/queries/requests there. You can also write to us at
support@5paisa.com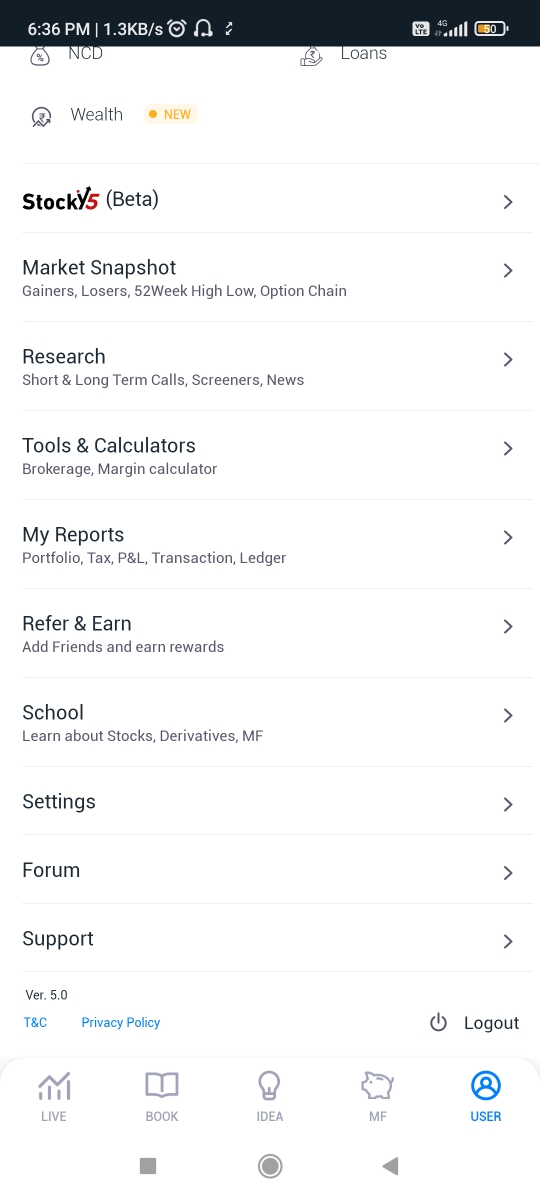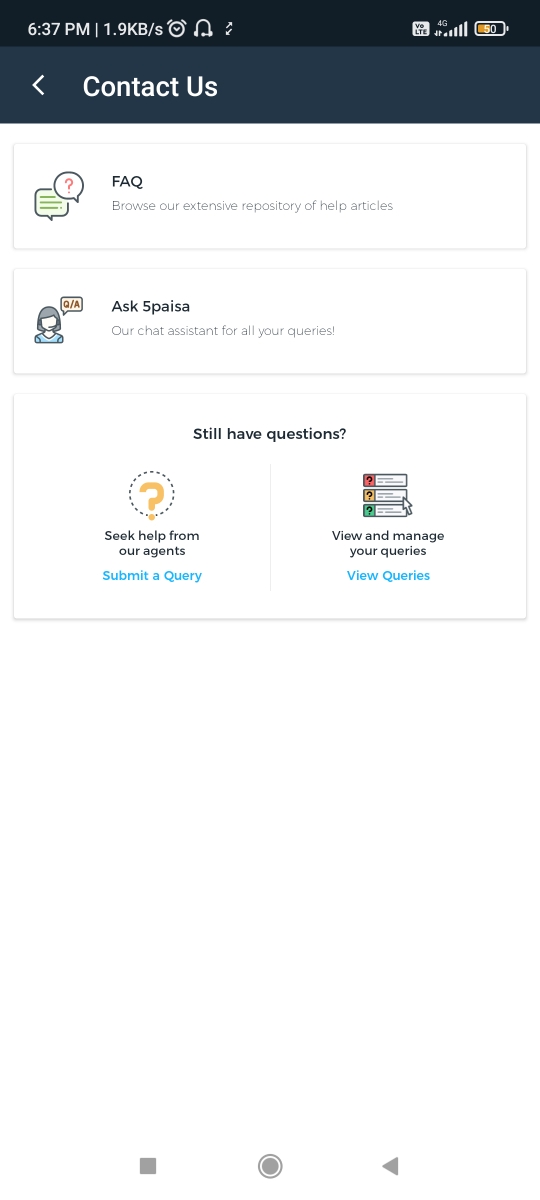 Related Articles

What is NAV? What NAV will I get if I invest today?

Every Mutual Fund Scheme option has a NAV, which indicates the price of a single unit. Mutual funds are allotted in units. When you invest 10000 and per unit NAV is 10, you will get 1000 units. This is for ease of buying and selling and understanding ...

Will I get margin benefit immediately after I sell my stock?

You may get the benefit of shares sold on T-day (i.e. instantly on the same day of trading) under the following circumstances. Shares lying in Client Unpaid Securities Account (CUSA). This normally happens if you sell shares which are purchased in ...

Will I get 100% margin benefit upon sell?

No, If you sell stocks, we will release 80% margin under presumption that we will be able to deliver these shares to exchange in early pay-in.

Can I get advisory and help to choose which stock to buy?

We provide algorithmic recommendations, based on your risk profile, risk adverseness and time horizon. We also provide informational materials to help you better make investment decisions. Also, we have advisory portfolios - Vests. Vests are custom ...

Do I get dividends on fractional shares?

Yes, you get dividends on fractional shares. Please note: If the dividend amount is less than a cent then you are not eligible for the same. Also, please note that the companies declaring the dividend have their own terms and conditions as well for ...