How to add a poll in Stocky5?
Tap on the plus icon and add options to your poll, also you can add up to 5 options.
Let your followers decide which option wins. Further, you can set the duration of the polls, too i.e. you can set your poll for up to 10 days maximum.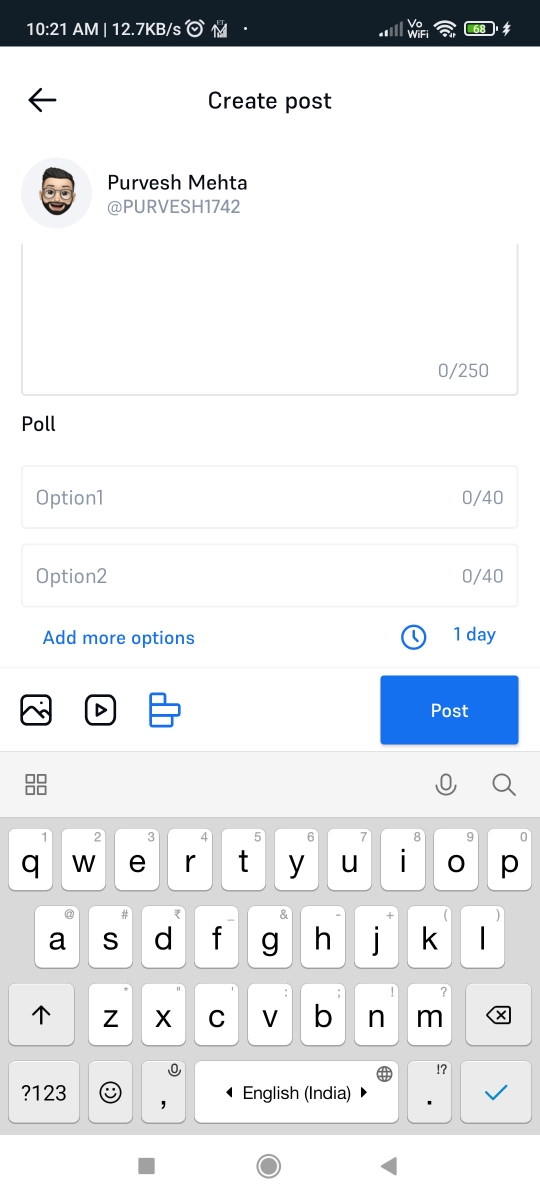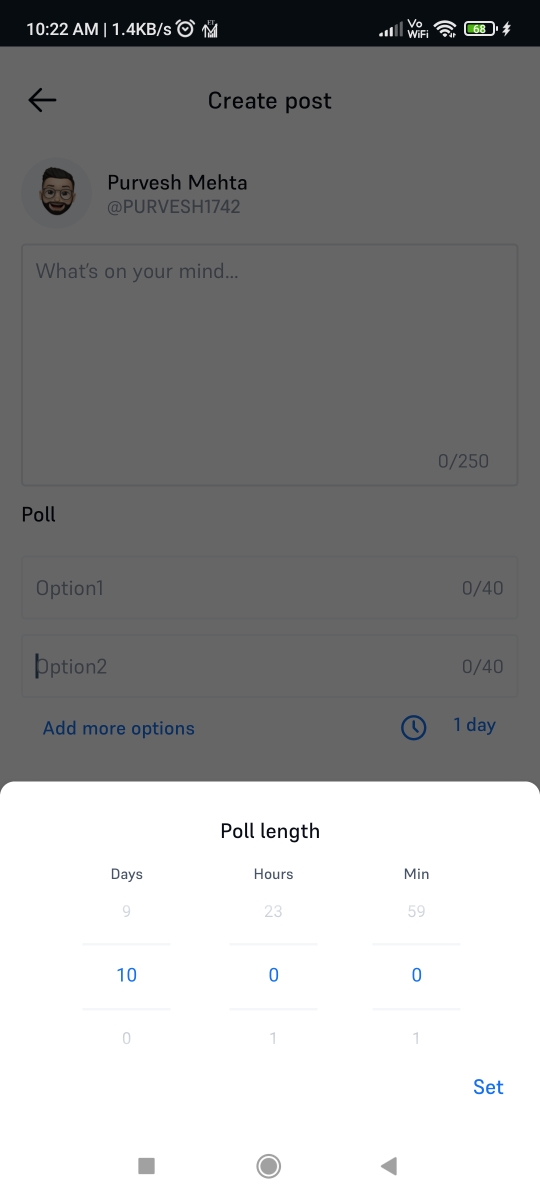 Related Articles

How to add a floating widget?

To add a floating widget, follow the below steps: Step. 1. Search for the scrip which you want to add as widget from top right search panel Step. 2. Double clicking on desired searched stock will open the widget of the same Step. 3. Alternatively, ...

How to add funds to the 5paisa account using UPI?

To add funds in your account, follow the below-mentioned path for mobile & web portal accordingl. For Mobile Application- Step 1: Login to our 5paisa Mobile App Step 2: Click on User Step 3: Click on Add Funds Step 4: Enter the Amount Step 5: Enter ...

How do I add /delete/replace index to header ?

For addition, follow the below steps: Step. 1. Click on add index near search bar on right side in header Step. 2. Double click on index you want to add and it will be added For Deletion, follow the below steps: Step. 1. Single click on index you ...

Why am I unable to add funds to my 5paisa trading account through UPI?

While attempting to add funds to your trading account, the UPI transaction may fail due to one of the following reasons- Transferring funds directly to 5paisa's UPI ID from your UPI app instead of using the Add Funds option on App or web. Refer from ...

Process to change or add Nominee in your 5paisa Demat account

As per the SEBI circular, investor has to mandatorily provide nomination or opt out consent on or before 30th September 2023 to avoid impact on financial transactions. We have stopped accepting offline requests starting on 28th Sept 2022. Login to ...